April 05, 2012
Nautical Inspired Customs By Hugh Rose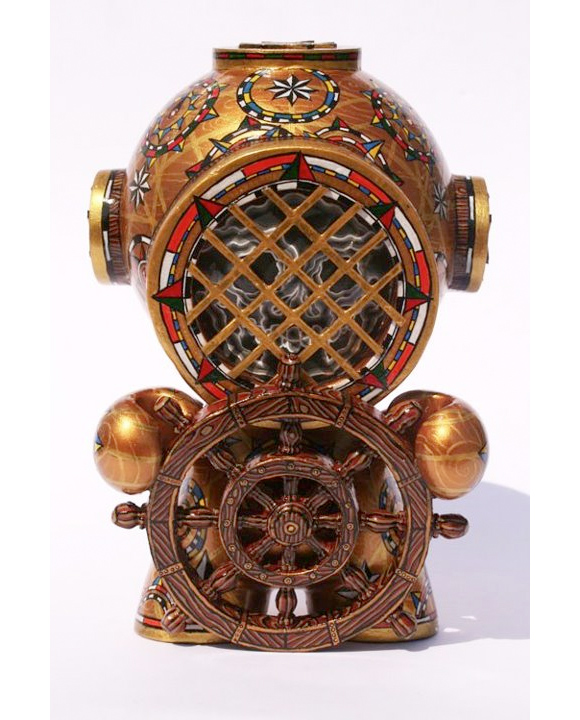 It's all about the details with illustrator Hugh Rose's new nautical inspired customs. Hugh fed off  his home town in the Channel Islands off the coast of France to create these gorgeous new commissioned works. The Diver is a 7-inch MUNNY with hidden details including ghostly skull in the helmet and the number 8. As a spin off to his sold out False Idol's series, the duo Shipwreck is on a 7-inch MUNNY with a luckless sidekick Marshall, both inspired by the 8-inch Dunny known as The Navigator. All of these stunning pieces were sculpted with Milliput and plasticard, painted with Citadel Colour Liquitex, and finished with 2 coats of Liquitex Gloss Varnish. Back in 2010, Hugh earned 2nd place for Best of Show in our huge MUNNYMUNTH Contest. Indulge in more of Hugh's amazing designs on his website, Facebook and Flickr page or feel free to email him directly to commission your very own wondrous creation.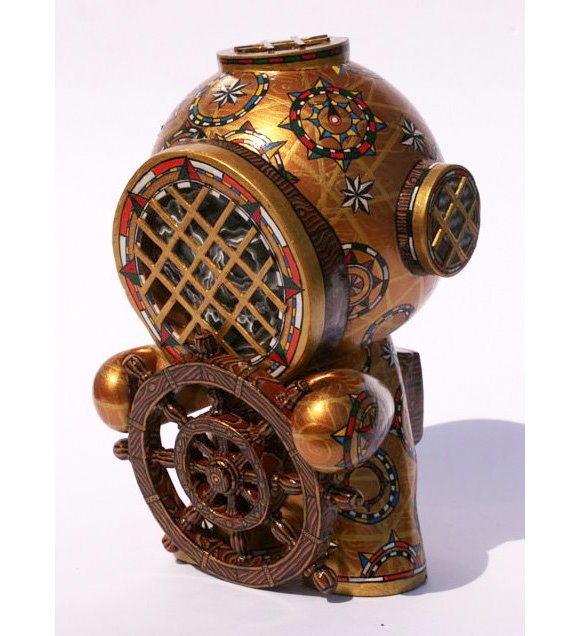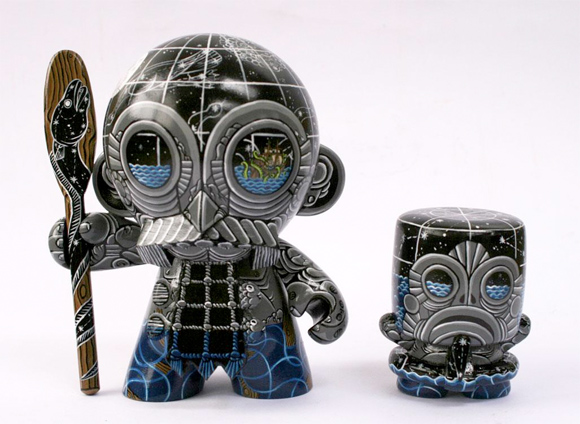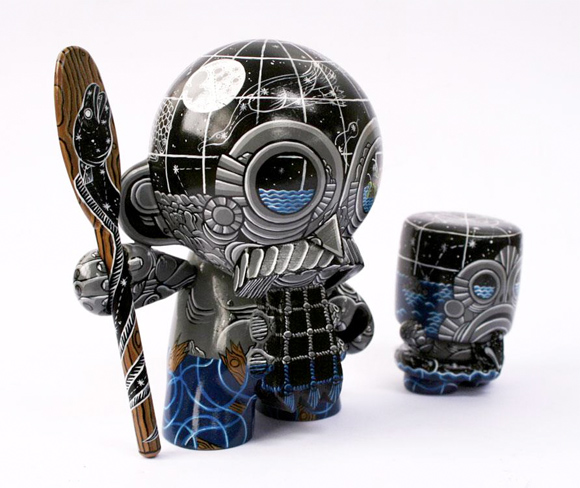 "The pieces contain a lot of references to my home island, for example, the bird constellation in the night sky on the Munny and the Marshall's lifebelt are Cormorants, a bird native to Guernsey. The long eel on the oar held by the Munny is a Conger Eel, also a character in the unique landscape of Guernsey." -HR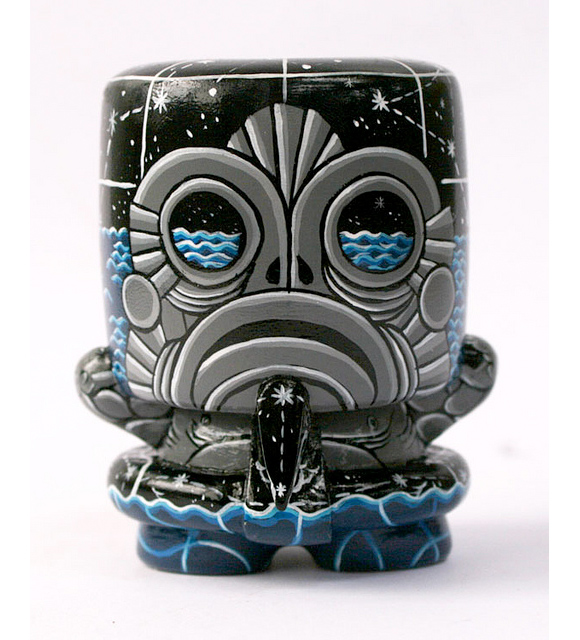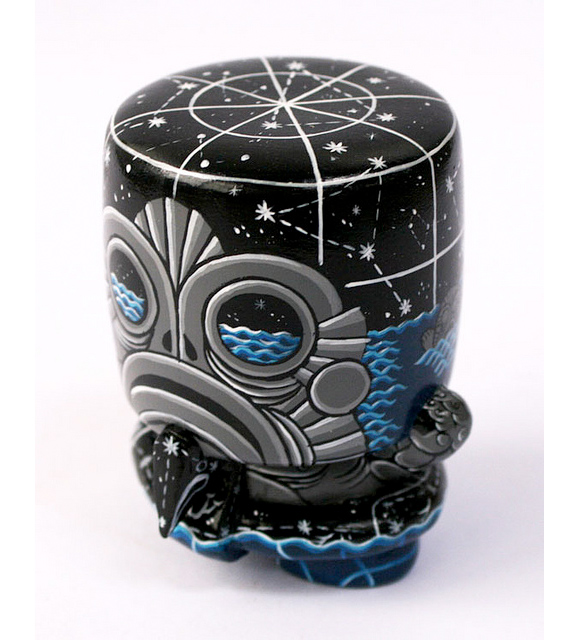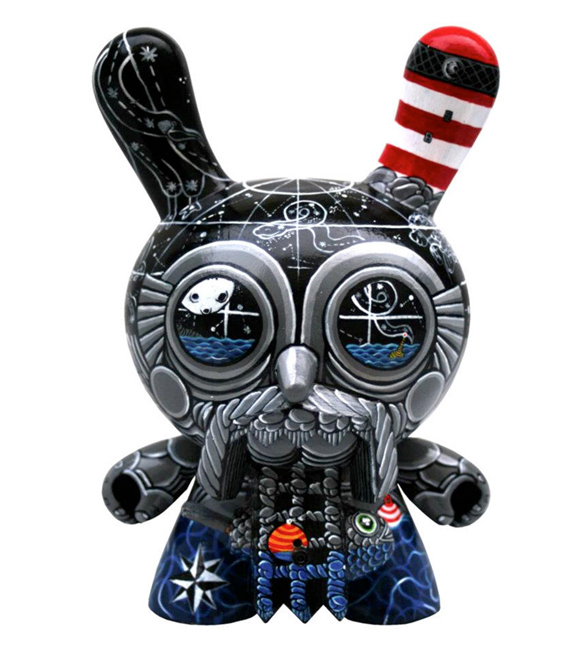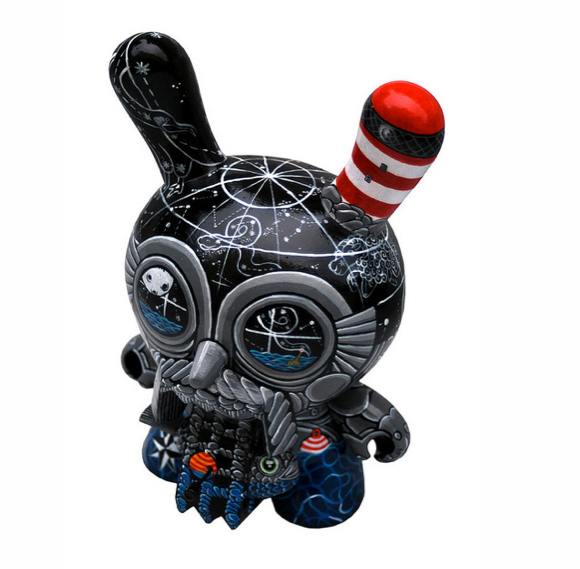 The post Nautical Inspired Customs By Hugh Rose appeared first on Kidrobot Blog.