December 07, 2009
MUNNY Show in Bandung Indonesia – 12/19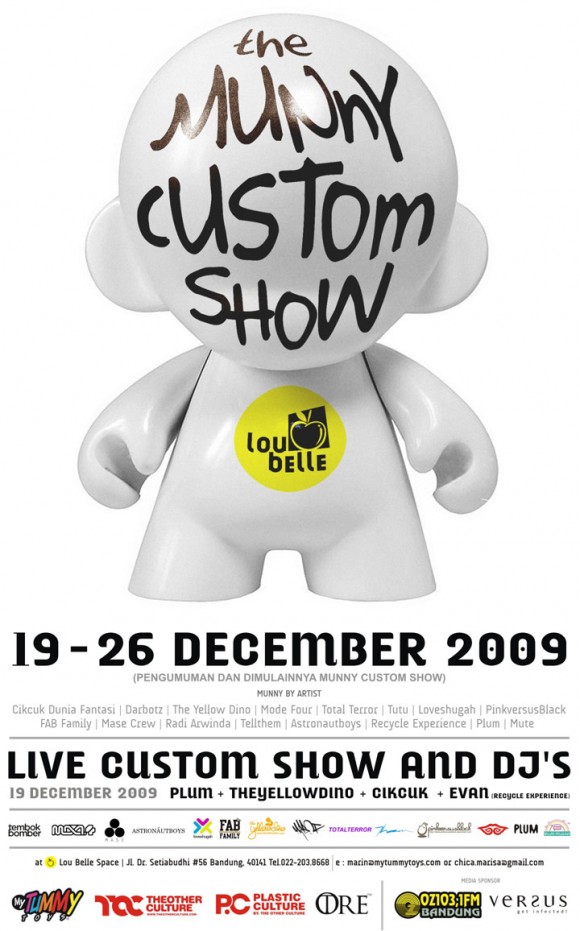 Lou Belle Living Space and MyTummyToys is hosting a MUNNY Show in Bandung, Indonesia opening December 19 17.00-21.00. Swing by to view (or even buy) works by some amazing artists and check out live painting by The Yellow Dino, Plum, Cikcuk and Evan during the opening party.
Got the itch to go make your own MUNNY? You can pick one up at the show or online at kidrobot.com!
The post MUNNY Show in Bandung Indonesia – 12/19 appeared first on Kidrobot Blog.