March 31, 2011
MUNNY Makes The World Go Round At CATALYST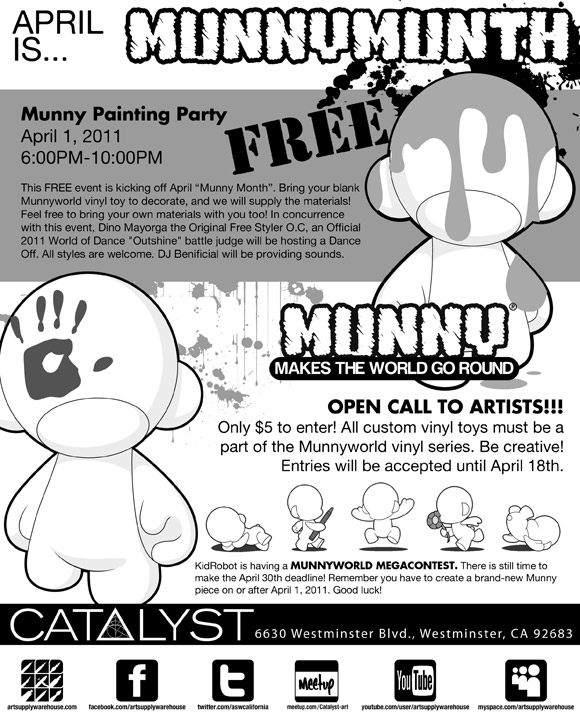 Get your customizing fix at CATALYST, the artistic hub inside the Art Supply Warehouse in Westminster CA this Friday, April 1. Come on down and partake in a FREE painting party from 6-10pm. Bring in your favorite MUNNYWORLD figure to customize with the provided art supplies or you can bring in your own creative arsenal. There will be a Dance Off judged by Dino Mayorga the Original Free Styler O.C. with sounds provided by DJ Benificial.
Don't forget to enter your artistic creation in the MUNNY Makes The World Go Round open call for artists which will open on April 23 from 6-9pm. There will be a $5 entry fee and the deadline is April 18.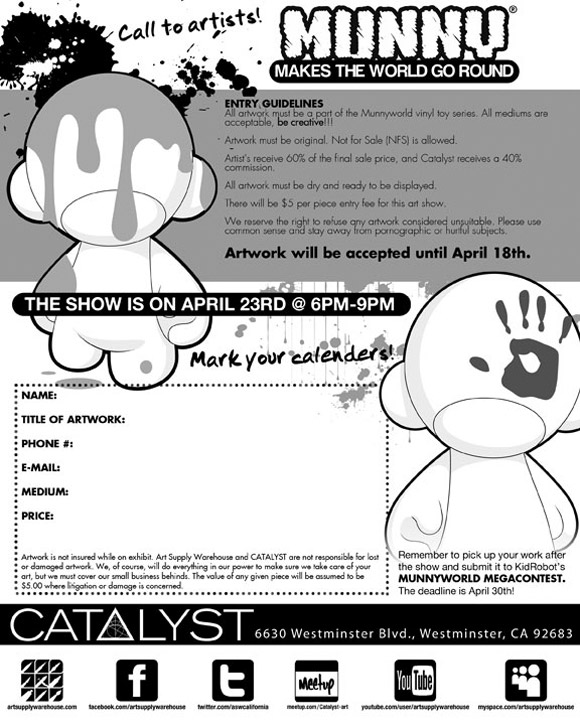 The post MUNNY Makes The World Go Round At CATALYST appeared first on Kidrobot Blog.