May 11, 2012
Most Wanted: Behind The Hype – Group Show & Custom Series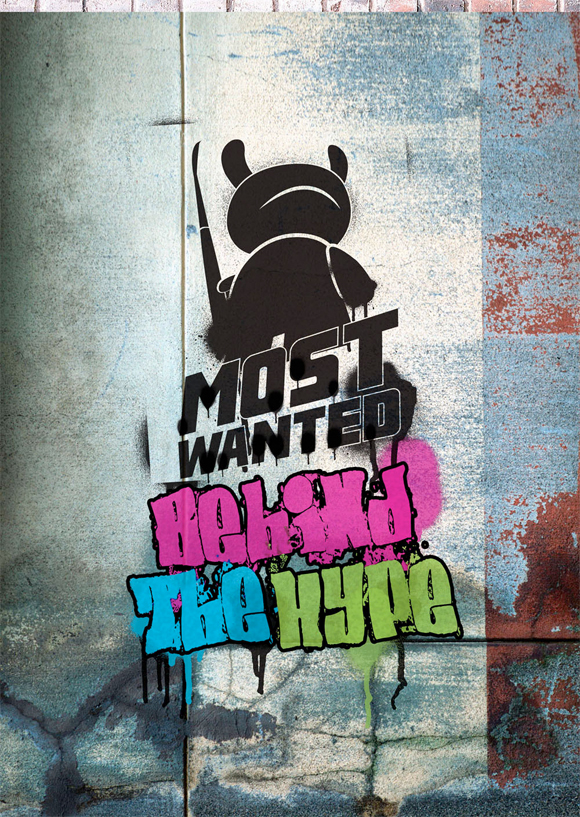 Most Wanted mastermind Manny Rivas is stepping up his game this year, curating another stellar series of custom Dunnys with an amazing group exhibition at 1AM Gallery in SF.
Behind The Hype Group Exhibition
[nggallery id=352]
Manny has joined forces with co-curator James Brown and San Fran's 1st Amendment Gallery to present a this multi medium open themed art and toy show, Most Wanted: Behind The Hype. Opening tonight, Friday, May 11 from 6:30-9:30pm. Behind The Hype will be on display through June 10.
The featured talent includes: Gomi, RunDMB, Tim Munz, Ryan the Wheelbarrow, JC Rivera, Grimsheep, Nikejerk, Artmymind, Rsinart, Lickyourelbow, Pause, Chauskoskis, UNCLE, Ian Ziobrowski, Hugh Rose, Matucha, Dr. Befa, Chica Terremoto, Igor Ventura, Sergio Mancini, Luihz Unreal, Nevercrew, ClarkR, Carson Catlin, ArdabusRubber, Bubo, Lily Black, Chris Moore, Muffinman and MeSmithy.
Most Wanted 3 Custom Dunny Series
[nggallery id=351]
Known as mANNEe on the Kidrobot Forums, he has pulled together some of the most talented customizers int the vinyl community for the 3rd time and is gearing up for a highly anticipated release this May. This exclusive hand-crafted blind box series includes: Chauskoskis, Frank Mysterio, Ryan the wheelbarrow, Pause Designs, NEVERCREW, Kevin Gosselin, Gomi, Igor Ventura, Sergio Mancini, RunDMB, Luihz Unreal, Tim Munz, Grimsheep, Nikejerk, Dr. Befa, Matucha and Map-Map.
Stay tuned to the latest news regarding Most Wanted Series 3 in the 180+ page thread on Kidrobot's Forums.
The post Most Wanted: Behind The Hype – Group Show & Custom Series appeared first on Kidrobot Blog.