September 28, 2012
Mind Blowing "Magenta" Mural by NEVERCREW
The uber talented tag team Christian Rebecchi & Pablo Togni of NEVERCREW reinvent the courtyard of an elementary school in Lugano, Switzerland with a mural called Magenta – The never-ending game between the Astronaut and the Plastiline Rabbit. This 240 meter outdoor masterpiece is mainly comprised of spray paint with a touch of acrylic.  Throughout the months May and June of this year, LEDFILMS followed this work from the first sketch to the last paint line, shooting with Red Epic-X, and then edited using the song "The Underdog" by Spoon. The outcome is absolutely stunning.
NEVERCREW – Making of video of outdoor painting MAGENTA from Jean-Pierre Schoch on Vimeo.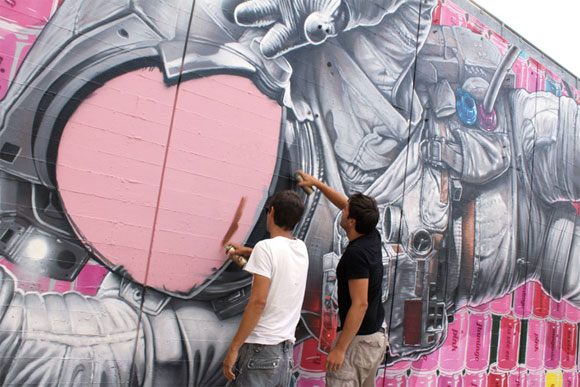 "…You can hear strange noises coming from behind the little door: the rustle of paper is mixed with the roar of a fully active engine, a slight fluttering of wings seems to accompany the notes of a guitar, while something is moving in the water and seems to enjoy. The small key can reveal everything and involve the visitor in the never-ending game between the astronaut and the plastiline rabbit."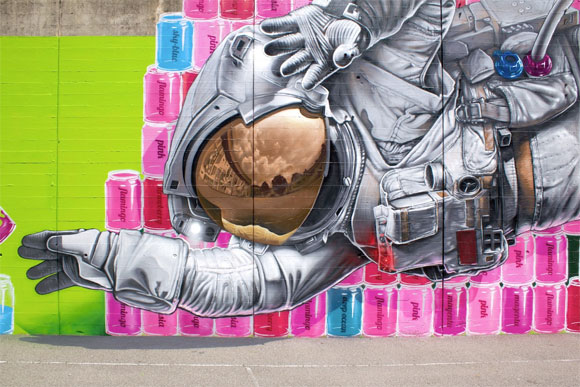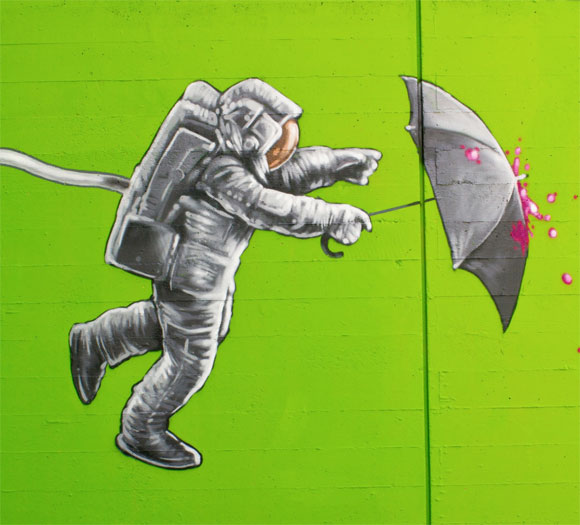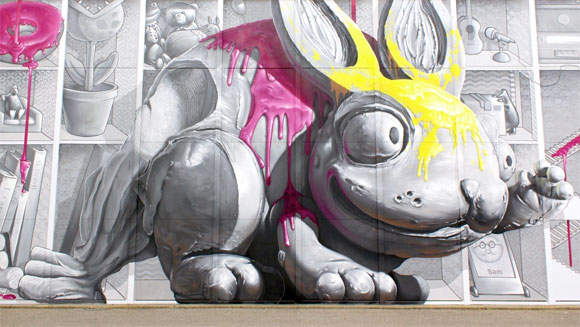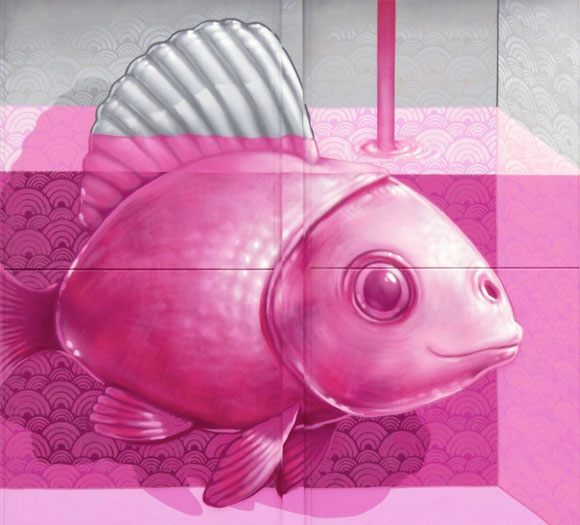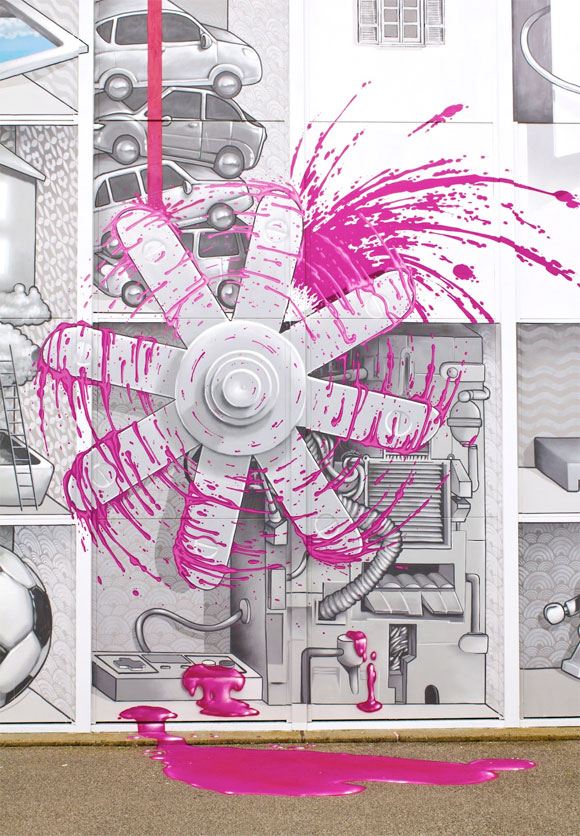 The post Mind Blowing "Magenta" Mural by NEVERCREW appeared first on Kidrobot Blog.