November 03, 2015
Kozik Grumpy Elf and MUNNY Ornaments Now Available!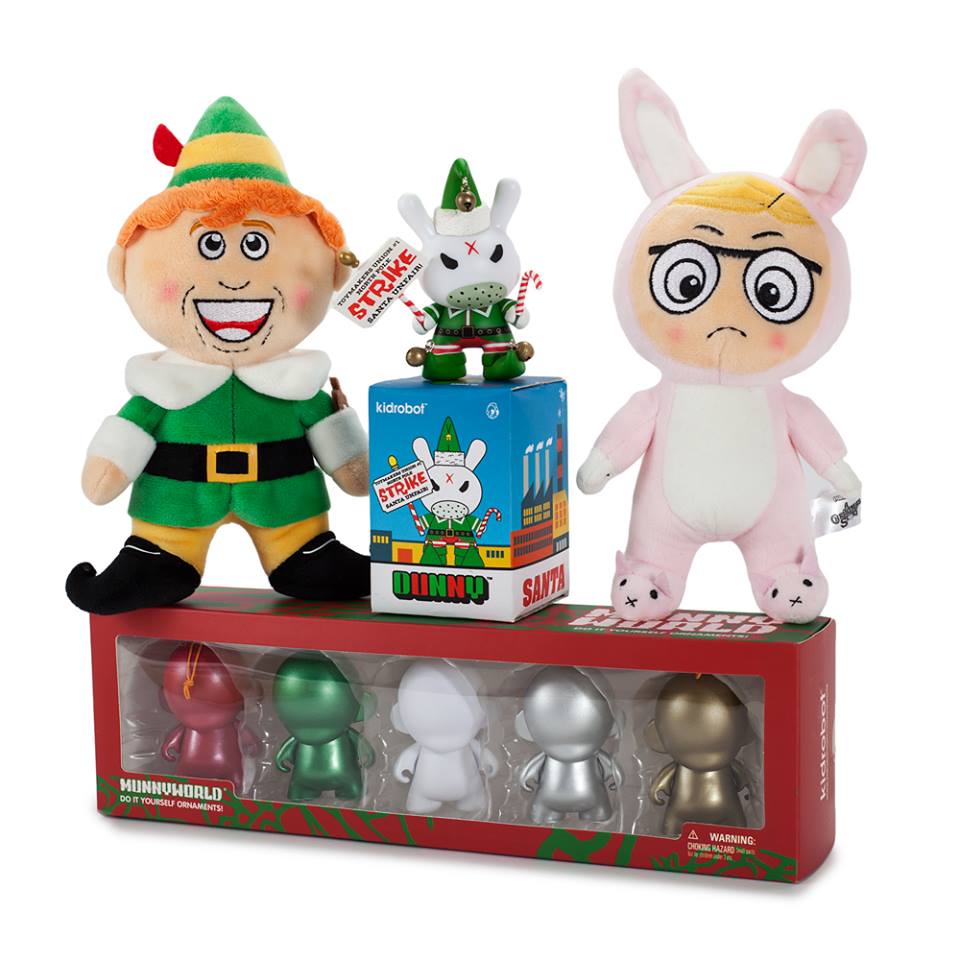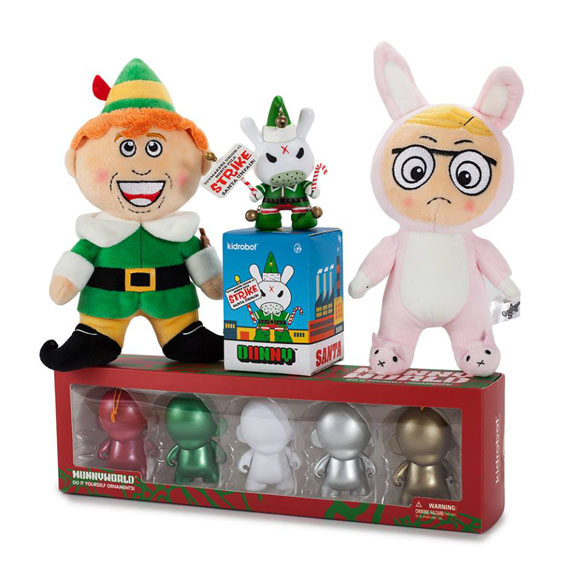 Kozik Grumpy Elf and MUNNY ornaments now available! 
Collective Bargaining at the North Pole?
Grumpy Elf had his pension cut, his hours increased and workplace safety? Humbug! This lil' toymaker is going ON STRIKE!!
Casting light on the plight of the elves that make all those wonderful toys for good girls and boys, Frank Kozik celebrates the unsung heroes that really make Christmas shine. Replete with elvish hat and boots, carrying a sign and candy cane for Santa only knows what purpose, Grumpy Elf 3" Dunny is the 2015 Holiday Dunny you'll want to stuff into as many stockings as possible.
** .081% of proceeds benefit ELF Toymakers Union #1 (AFL-CIO) **
(not really) Help the Elf cause here.
2015 DIY Munny Ornaments are in!
Create your own Christmas!
Who says the days of gathering around old Tannenbaum to decorate are bygone? With enough metallic MUNNYs pre-hung on golden thread for a family of five, the Micro MUNNY Ornament 5-pack lets you customize your Christmas. Packaged in a sophisticated seasonal window box, your tree-trimming parties just got Kidrobot-ified!
Get ready to decorate here!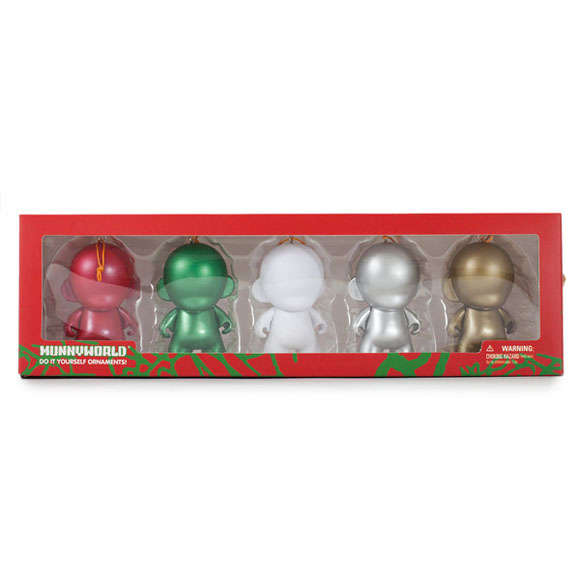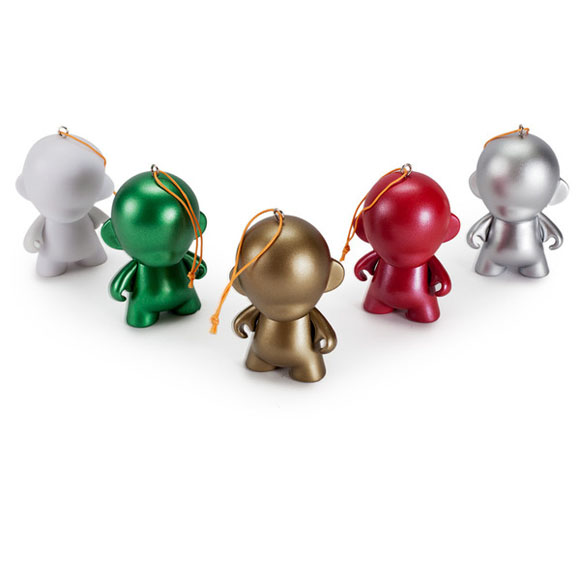 Phunnys coming soon!
The post Kozik Grumpy Elf and MUNNY Ornaments Now Available! appeared first on Kidrobot Blog.