November 07, 2011
GoldRun x Clutter Magazine Designer Toy Run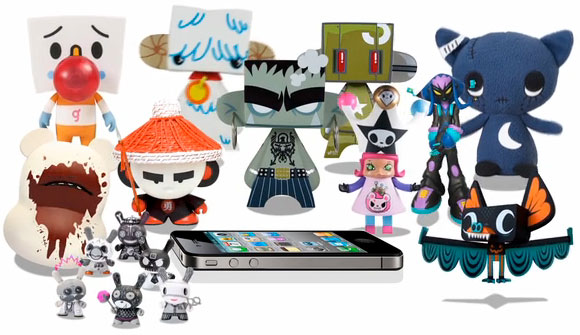 Let your vinyl addiction go virtual with Gold Run and Clutter Magazine's upcoming global augmented reality scavenger hunt, Designer Toy Run.
Designer Toy Run will consist of three different types of runs all varying in geographic scope to maximize community gameplay: first, a globally available hunt; second, a city-specific hunt available in New York, London, San Francisco, and Chicago; and third, a location-specific hunt that will be deployed within 3 high-traffic locations throughout the 4 available cities. Starting November 10 and running over the course of 6 weeks, the toys will be rotated twice a week in the GoldRun app to optimize exposure for all 38 artists in participation and provide a well diverse selection of collectibles for those playing. All players are encouraged to share photos over Facebook and Twitter for a chance to win the toy of their choice. Competing against each other across the leaderboard, the players with the most points win actual designer toys. With a selection of over 250 toys, there is a wealth of prizes to be had for the seasoned designer toy collector or the budding fan.
GoldRun X Clutter from Clutter Magazine on Vimeo.
The post GoldRun x Clutter Magazine Designer Toy Run appeared first on Kidrobot Blog.