March 01, 2011
FREAK STORE – I LOVE MUNNY Contest & Custom Workshop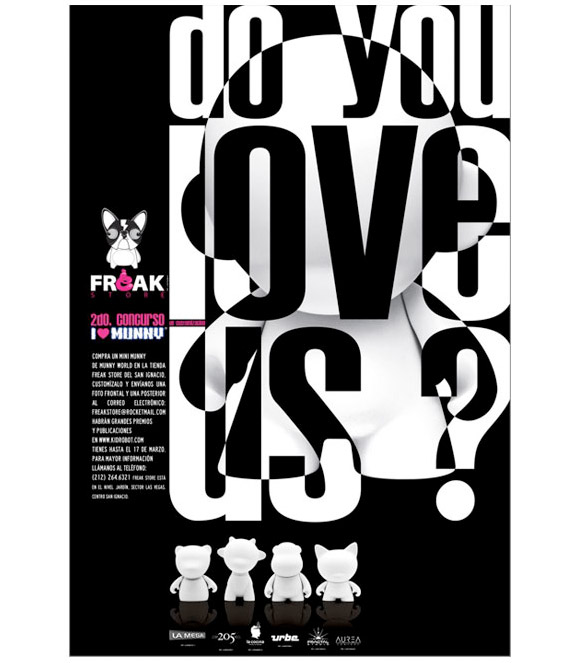 Putting Venezuela on the urban vinyl map, FREAK STORE will be hosting their 2nd annual I LOVE MUNNY contest. To enter, customize your favorite MUNNYWORLD character and send in photos of the front and back by March 10 to freakstore@rocketmail.com. The finalists will be determined by an esteemed panel of judges including Amanda Visell, Huck Gee, Michelle Valigura, The Baroness, Carlos Enriquez Gonzalez, Jesús Pastore, Iván Matta and Gabriel Torrelles. Find out the winners at the opening festivities at 8pm on March 17 at the Bar 205 del Centro San Ignacio in Caracas.
Then on Saturday, March 19 you can learn from the pros and enlist in the custom workshop with art toy greats Huck Gee, Amanda Visell, Michelle Valigura and The Baroness as they divulge tricks to the trade at the Renaissance Hotel from 1-6pm. There are a limited amount of spots available and will only cost 1.600bsf which includes a well rounded arsenal of art supplies.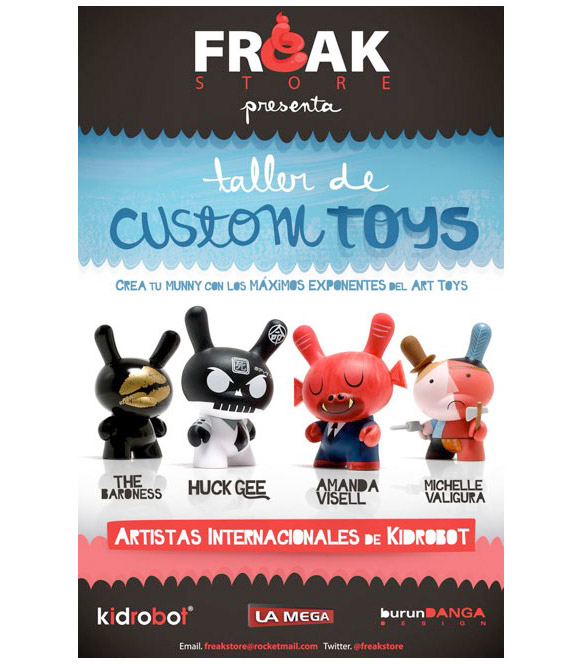 The post FREAK STORE – I LOVE MUNNY Contest & Custom Workshop appeared first on Kidrobot Blog.