January 26, 2012
FatCap Series 3 Trading Parties & Case Pack Exclusives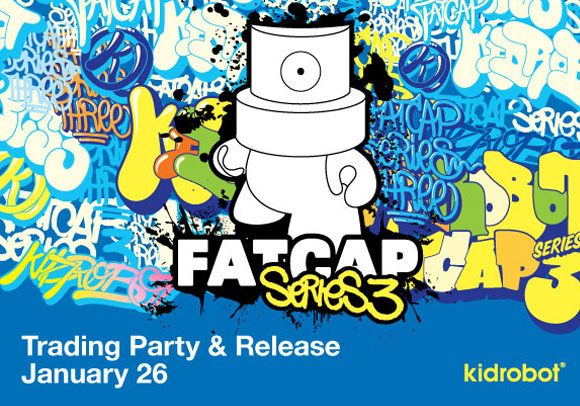 FatCap Series 3 is finally coming Thursday, January 26! Celebrate this exciting new artist series with trading parties going down at all Kidrobot stores and specialty retailers around the globe. Be one of the lucky few to scoop up one of the two rare and regional case pack exclusives. North American locations will have a very limited amount of Sket One's "Cover The Cap", and everywhere else will have the endangered design by Scribe, "Almost Gone." Amongst the crowds of FatCap collectors, many contributing artists will be in attendance at their local Kidrobot trading party. Guest appearances include Julie West at KRSF, Sket One and KaNO at KRLA, Queen Andrea at KRNY and JonPaul Kaiser at KRLDN. All Kidrobot trading parties will go from 6-8pm. Check out the list below of dozens of specialty stores participating around the world then go print out your Collector's Checklist and get prepared for the freshest FatCap Series ever!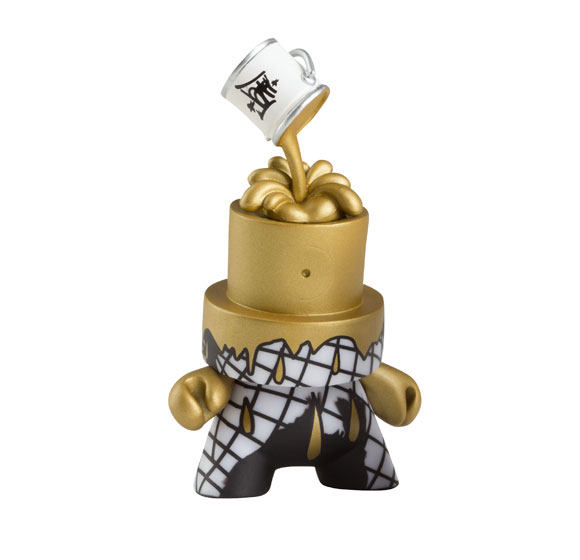 North American Case Pack Exclusive – Sket One "Cover The Cap"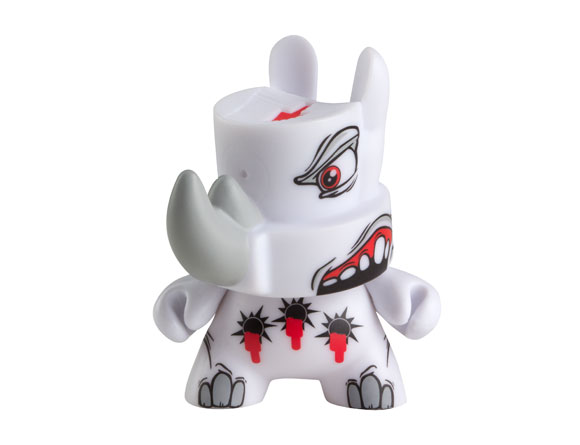 Everywhere Else But North America Case Pack Exclusive – Scribe " Almost Gone"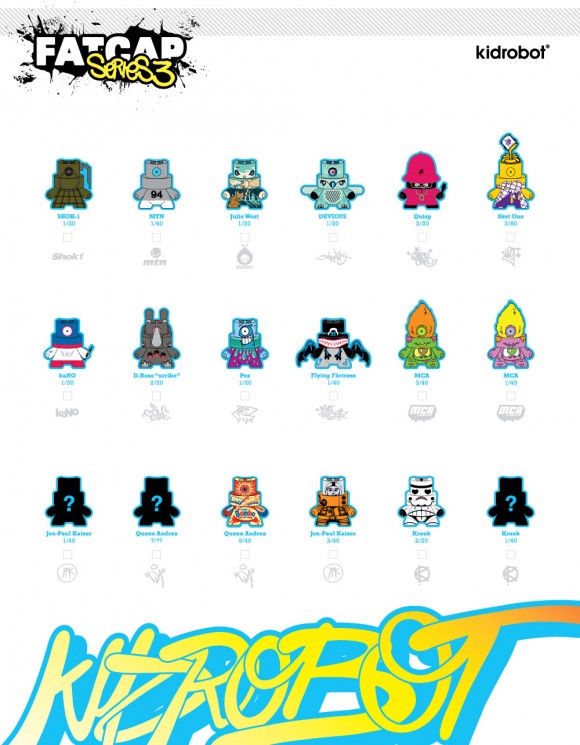 Specialty Retailers Celebrating FatCap Series 3
Grand Effects MGM Grand at Foxwoods – Mashantucket, CT
Kidrobot at The Cosmopolitan of Las Vegas – Las Vegas, NV
Rotofugi – Chicago, IL
Freak Store – Caracas, Venezuela
Secret Fresh – Manila, Phillippines
ToiToy – Cape Town, South Africa
The Artist's Eye – Galloway, NJ
Yuu Toys – Shanghai, China
Munky King – Los Angeles, CA
Plastic Culture – Jakarta, Indonesia
FOOSH – Edmonton, AB
Lost Marbles – Ottawa, ON
GUNNZO – San Diego, CA
Screaming Sky Gallery – Portland, OR
Tomodachi – Roseville, MN
Lift Detroit – Royal Oak, MI
SOMOS – Salinas, CA
Paradise Toy – Taipei, Taiwan
Chindogu Gallery – Oklahoma City, OK
Rivet – Columbus, OH
Plastic Chapel – Denver, CO
3Dretro in Meltdown Comics – Los Angeles, CA
MYPLASTICHEART – New York, NY
Magic Pony – Toronto, ON
Prototype with signing & live art by Scribe – Honolulu, HI
Happy Panda Toys – Las Vegas, NV
Poptopia – Kansas City, MO
Newbury Comics – Faneuil Hall featuring MCA– Boston, MA
Newbury Comics – Buckland Hills – Manchester, CT
Atama – Dallas, TX
TOYQUBE – Flushing, NY
The Discovery Hut – Calgary, AB
TATE'S COMICS – Lauderhill, FL
Kinki Robot – Seoul, South Korea
TOY TOKYO – New York, NY
Camiondepompier – Montreal, QC
Rojo Bermelo – San Pedro Garza García, Mexico
Domy – Houston – Houston, TX
Domy – Austin – Austin, TX
Insomnia VGC – Houston, TX
Dragatomi – Sacramento, CA
Schmancy – Seattle, WA
Fully Laced – San Francisco, CA
Missing Link Toys – Portland, OR
Lulubell Toy Bodega – Mesa, AZ
Sixxa Store with signing by Flying Förtress – Vienna, Austria
Plastikowe Serce – Warsaw, Poland
Daddy Kool – St. Petersburg, FL
Moda3 – Milwaukee, WI
Headquarter – Mexico City, Mexico
Yoyamart – New York, NY
Adventures in Kitsch – Singapore
+ more to be confirmed…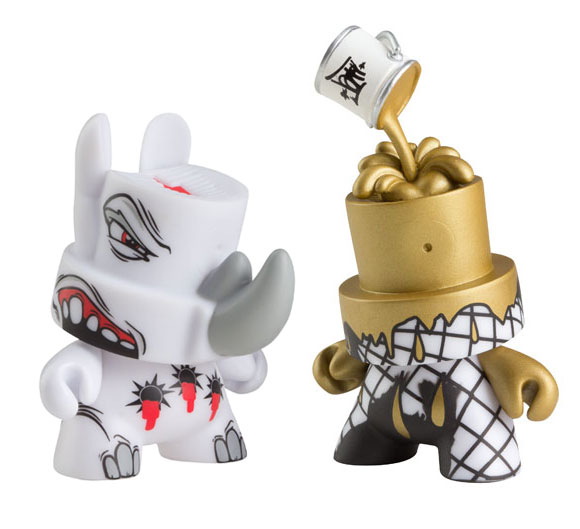 The post FatCap Series 3 Trading Parties & Case Pack Exclusives appeared first on Kidrobot Blog.