August 07, 2012
Facebook Fan-demonium Strikes Kidrobot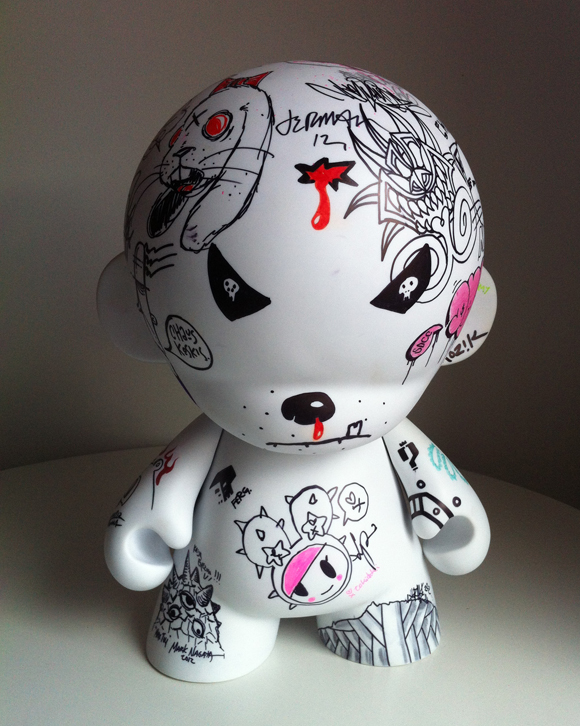 It's Facebook FAN-DEMONIUM here at Kidrobot and to celebrate our 100,000+ followers we are sharing the love like never before!
Now is the time to enter our Kidrobot Facebook Acronym Challenge and put your vocabulary skills to the test for a chance to win this one-of-a-kind custom Mega MUNNY signed by almost 3 dozen artists from SDCC 2012. To enter, create a series of words describing your love for Kidrobot using the letters K-I-D-R-O-B-O-T. Like so… K – KRazy, I – Indy, D – Designers, R – Releasing O – Original, B – Batches, O – Of, T – Toys and email us promo@kidrobot.com. The most creative entry will win this artist accosted Mega MUNNY. The 1st runner up will receive a 6-inch Totem FatCap by Kronk and 3rd place will walk away with a 10-inch Labbit. This wild word contest won't last long, all entries must be in by this Friday, August 10. The winner will be chosen by Kidrobot and announced this time next week, Tuesday, August 14.
If you don't already "Like" us on  Facebook, head over there NOW for a little extra love.
UPDATED: 8/14/12
After combing through the 160+ creative entries, our esteemed judging panel here at Kidrobot has voted on the winners and a massive congratulations goes to…
1st Place – Frank Aceves
Kings
In
Design
Releasing
Outrageously
Bad-ass
Ornate
Toys
2nd Place – Jalen Myles
Kreative
Individuals
Designing
Rad
Objects
Bought
On
Thursdays
3rd Place – Drew Blood
KRazy
Inspiring
Decade
Rolling
Out
Brilliant
Original
Toys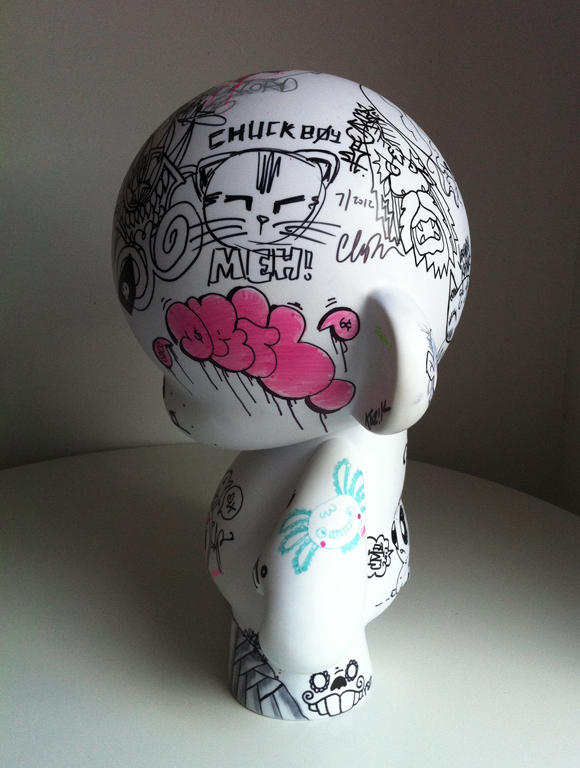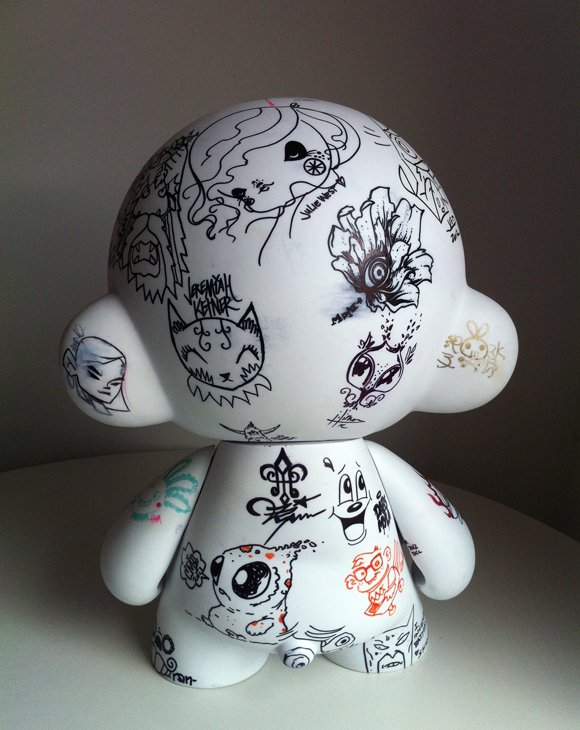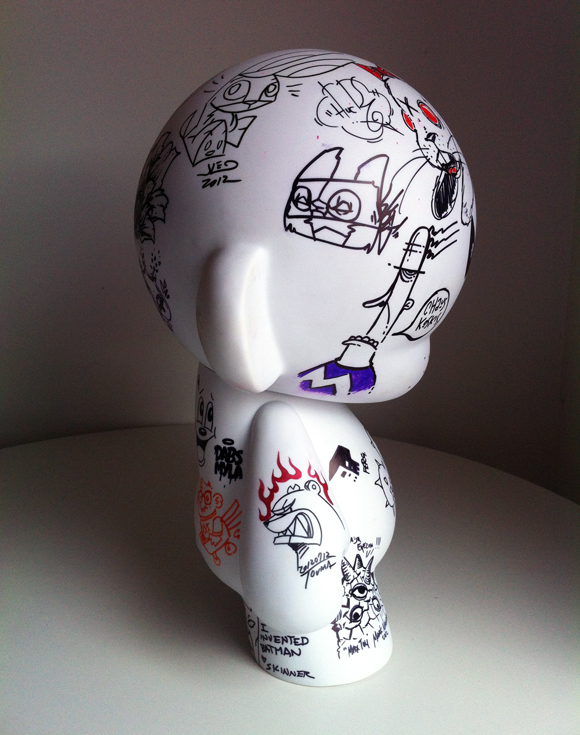 The post Facebook Fan-demonium Strikes Kidrobot appeared first on Kidrobot Blog.