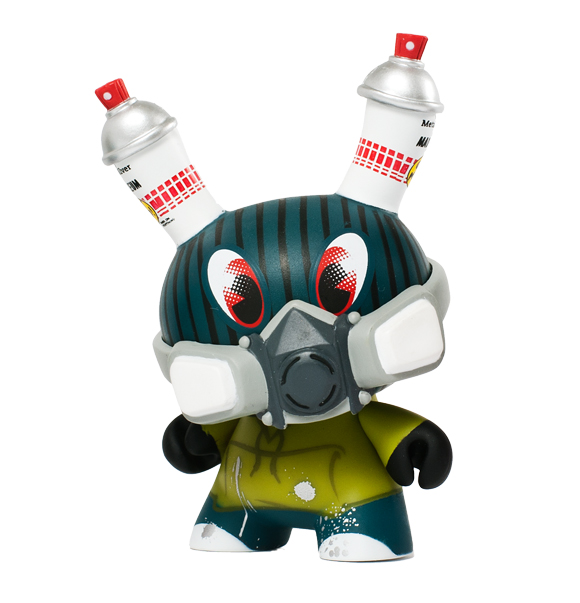 Bent World creator MAD's dope new Vandal design will be dropping bombs June 21 in Dunny Series 2012. This 2/20 design is equipped with removable gas mask and spray cans as ears. Check out the various stages of life the Mad Vandal has gone through to get to final production.
Boogie down with MAD and Scribe in Las Vegas at Kidrobot in the Cosmopolitan for the DS2012 Artist Signing and Trading Party this Thursday, June 21 from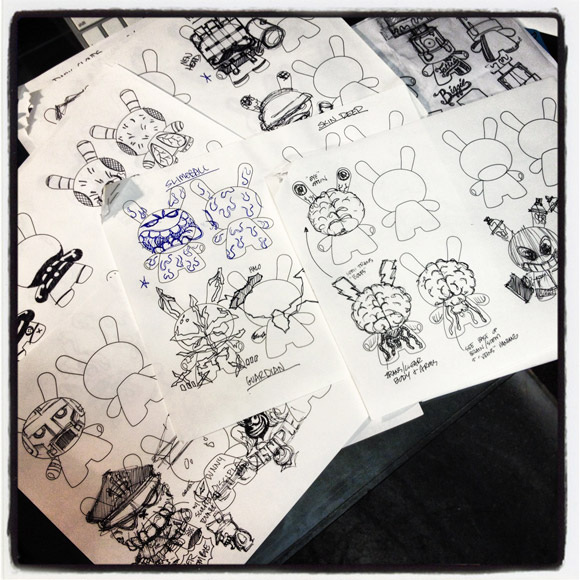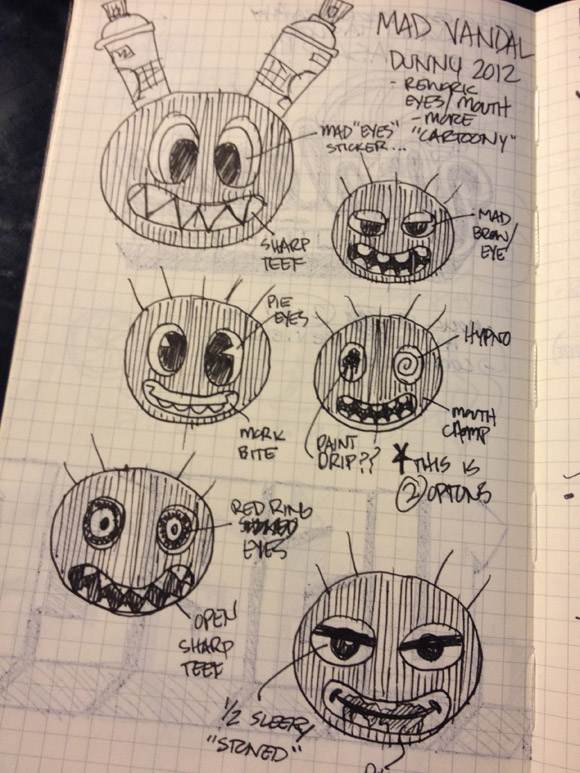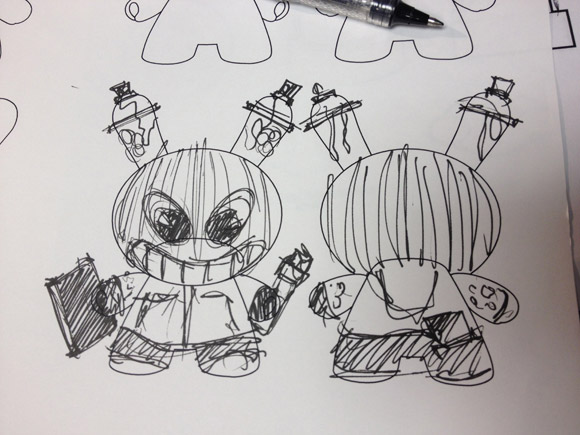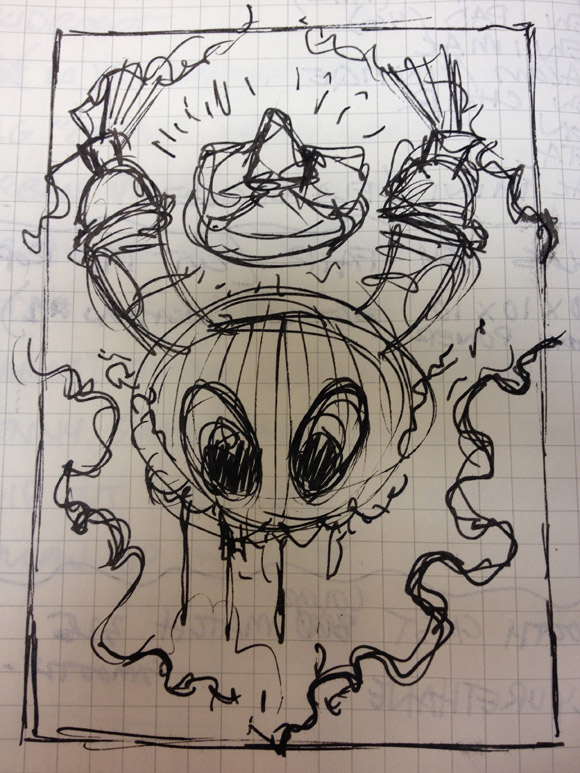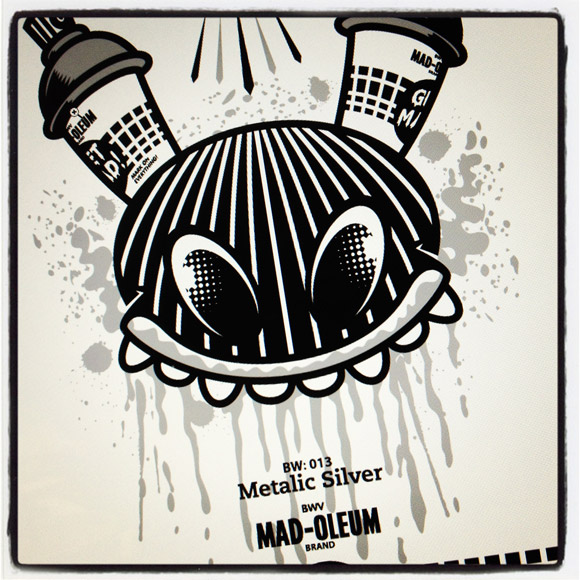 The post DS2012 Daily Dunny – MAD appeared first on Kidrobot Blog.
Leave a comment