May 11, 2010
Dov's Herd of Labbit Stools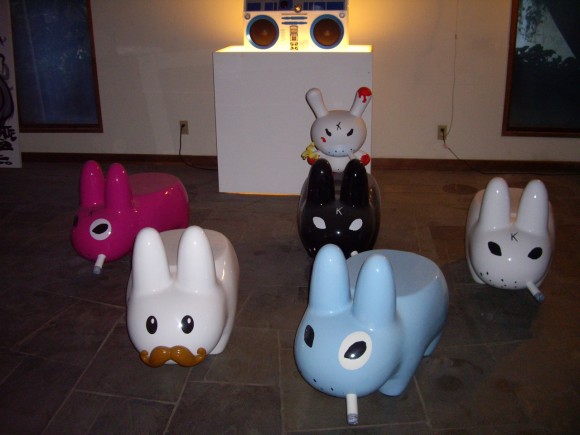 Dov over at DKE toys has rounded up a hefty herd of Labbit stools with a 20-inch Redrum Dunny at the reigns.
Post pictures of your Smorkin' collection on our National Stop Smorkin' Month Flickr pool. Everyone that gets them up before 6 pm EST tonight will win a Stop Smorkin' prize pack including a Menthol Monger, a Labbit series 3 and a Ripper. Follow @kidrobotrules on Twitter in May and we will donate 10¢ to anti-smoking charities.
The post Dov's Herd of Labbit Stools appeared first on Kidrobot Blog.