August 07, 2010
Daily Dunny 2010 – Day 7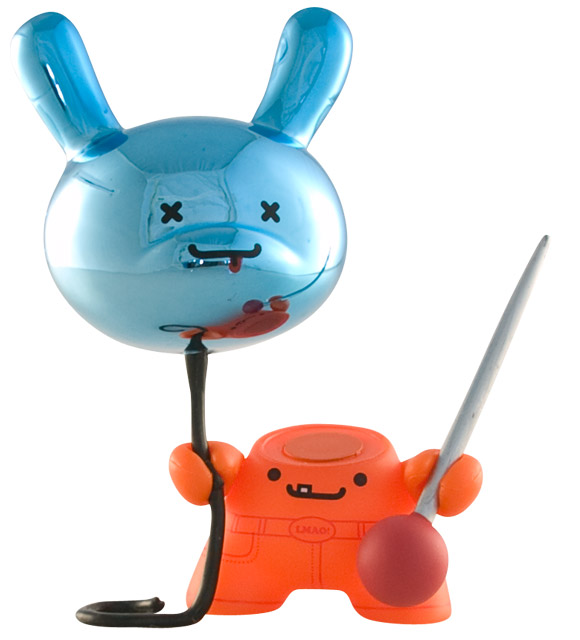 UPDATED: 8/9/10
We are 11 days away from the the explosive launch of Dunny Series 2010. Get prepped for one of the numerous launch parties taking place around the world using our handy dandy map. For Day 7's Daily Dunny we feature a design inspired from the BFF mini series by Travis Cain.
Contest: What are three of Travis Cain's loves in life?
Enter the drawing to win a exclusive 3-inch Mustard Dunny by emailing your correct answer to Dunny2010@kidrobot.com before 11:59 pm PST tonight.
Congratulations to Jason F. You won a Mustard Dunny!
The correct answers are his wife, spicy food, getting his hands dirty screenprinting, designing toys, riding his bike and wrestling with his 3 sons.
The post Daily Dunny 2010 – Day 7 appeared first on Kidrobot Blog.