August 02, 2010
Countdown Begins To Dunny Series 2010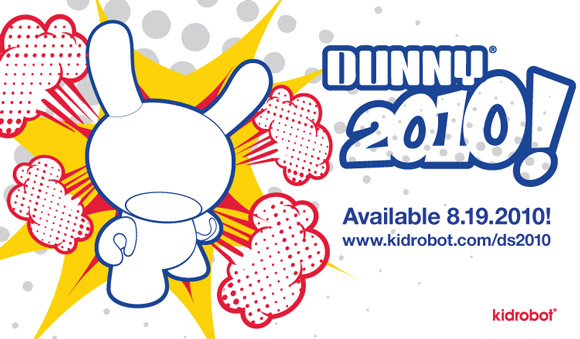 Time is ticking away to the release of the highly anticipated Dunny Series 2010 on August 19!
To build up the excitement to explosive levels, Kidrobot is counting down with an awesome calendar for August. Everyday until then, Kidrobot will reveal a glorious photo of a new Dunny along with some insight into the artist's inspiration for that design. There will also be a related question and a chance to win supreme prizes ranging from the elusive exclusive Sket Mustard Dunny to a full set of Dunny Series 2010!
Don't end up in a pickle. Plan ahead and take a look at the map of launch parties going on around the world. The countdown has already begun!!
The post Countdown Begins To Dunny Series 2010 appeared first on Kidrobot Blog.