February 15, 2013
Chris Ryniak and Amanda Spayd's "Migration" exhibit
With the hit release of his Meltdown Dunny, Chris Ryniak isn't resting for a second because he has an exhibit with Amanda Spayd opening Friday, March 1st, 2013 at Stranger Factory. With the immense following those two have around the world, this opening is guaranteed to be a huge success. Chris and Amanda both have been working tirelessly for months creating a plethora of creatures for the show, and the fans have been drooling with every teaser pic that has risen.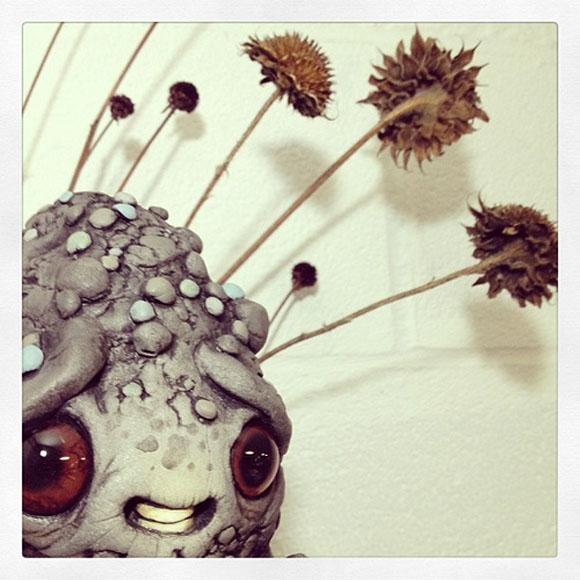 Chris Ryniak's contributions to Migration include drawings, sculpture, paintings, and very small runs of editioned resin statues of his unique and immediately recognizable creatures. Occupying the world just out of our peripheral vision, Ryniak's creatures travel through the underbrush in Migration and happily search for the shared meanings in their lives and ours. Covered in lumps, bumps, and smiles, Ryniak's creatures exemplify singular bits of human personality as they giggle, stumble, stroll, and sometimes just eat their way through life.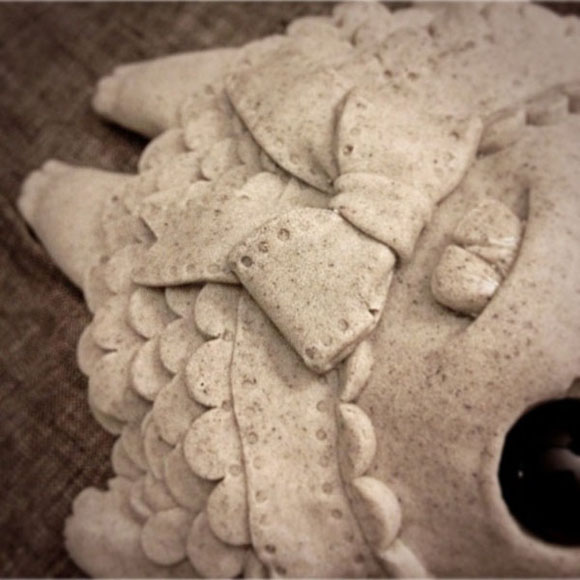 While Amanda Louise Spayd's portion of Migration includes plush sculptures, drawings, small runs of editioned resin statues, and mixed media paintings. Packing their belongings and moving on at the turn of the season, Spayd's hapless bunnies highlight the natural transition of life, and the shedding of detritus as we move from one phase to another. Forever in transition, yet frozen in a sort of adolescent wonder, Spayd's sack rabbits are themselves scraps and leftovers, wrapped delicately in the cast-offs of others and trudging endlessly from one season to the next in search of their place in the world.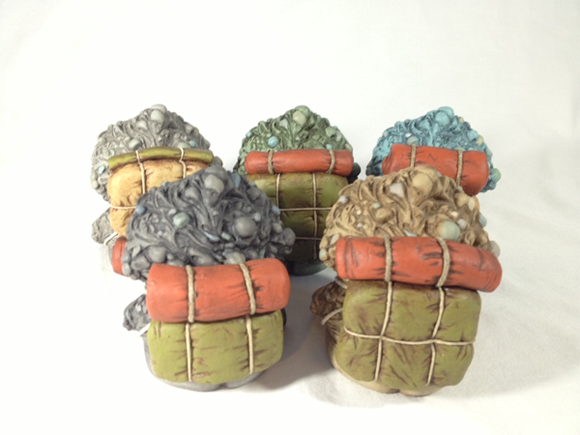 Stranger Factory is located at 109 Carlisle Blvd NE, Albuquerque, NM 87106
505-508-3049
The post Chris Ryniak and Amanda Spayd's "Migration" exhibit appeared first on Kidrobot Blog.