September 30, 2015
Brandt Peters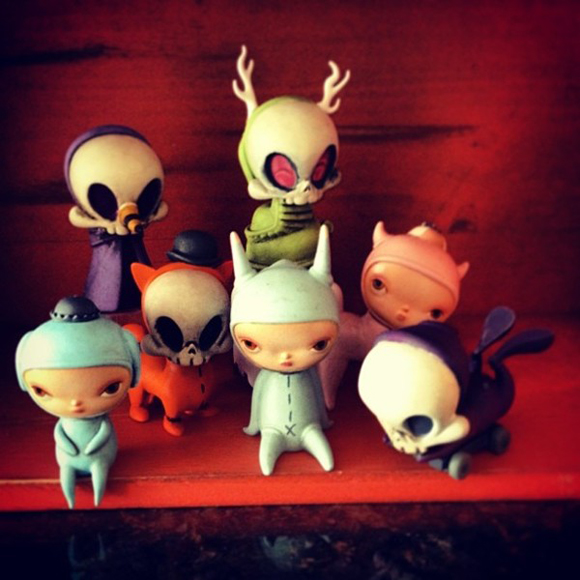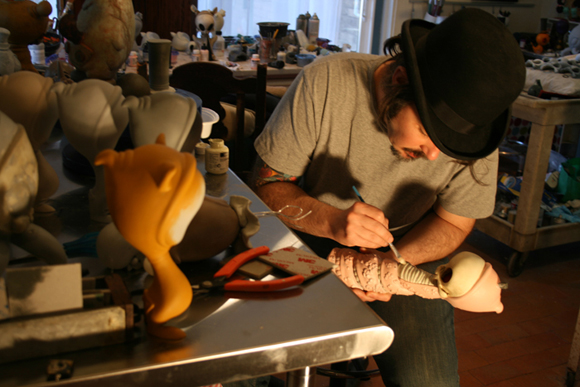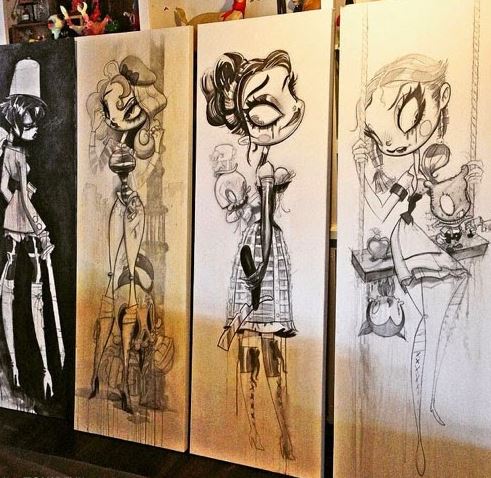 Brandt Peters is easily recognizable in the fine art and toy world. We have seen his work in TV shows like "House", his Skelves, Wandering Misfits, and classic Kidrobot releases are the pride and joy of many collections, collaborations with numerous artists like Ferg and Mutant Vinyl Hardcore, and even a guest artist for DC Comic's Harley Quinn Holiday Special, but before The 13 Dunny series arrives and takes control of you and in case you didn't know about Brandt Peters, here is a quick rundown.
Southern California native and self-taught artist, Brandt Peters' unique character designs, paintings and illustrations have achieved international recognition and have influenced the animation, music and 'POP' top marketplace.
Hailing from from a family of uber 'antique' collectors and artists, his eclectic upbringing was surrounded by deviant cartoon alter egos, folklore and indigenous expression, ancient amusements, archaic playthings, and old timey toys… His aesthetic embodies and contemporizes the wild retro essence of the 'Slap Stick' era with surreal images and characters that balance on the edge of darkness and light and belong in your sweetest nightmares.
Brandt is currently preparing for the apocalypse in New Mexico with his wife, fellow amazingly talented artist, Kathie Olivas and their three dogs Bailey, Ollie, and Diego. He exhibits in numerous galleries across the US, Canada, Japan, France, China, and co-owns and operates Circus Posterus Inc – an artist collective that produces fine art limited editions. But that is not all! Brandt along with Kathie has drawn worldwide recognition for their own gallery, Stranger Factory located in Albuquerque, NM showcasing their work along with numerous global artists.


Website http://brandtpeters.com/
Gallery http://www.strangerfactory.com/
Circus Posterus http://www.circusposterus.com/
Twitter https://twitter.com/brandtpeters
Instagram https://instagram.com/brandtpeters
Facebook https://www.facebook.com/brandt.peters.1
Now that you know a tad more about Brandt, drool at some of his work!
The post Brandt Peters appeared first on Kidrobot Blog.