October 13, 2010
Banksy Directs The Simpsons Intro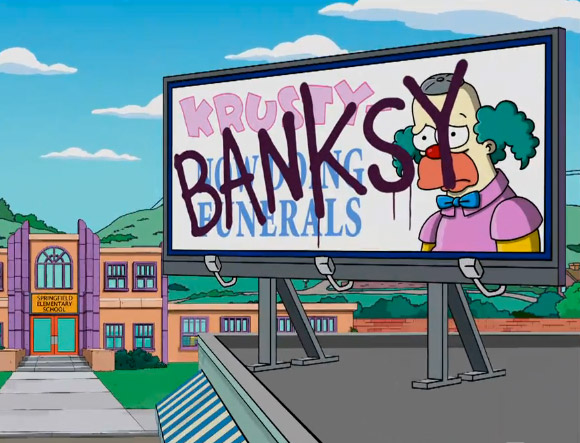 Legendary street artist, Banksy has recently collaborated with The Simpsons and directed the opening sequence of this past weekend's episode. It was quite a surprise, this being the first time Fox has ever given the creative reigns of the intro to an artist. It starts off as a normal episode with some Banksy tags throughout Springfield, then it takes a dark turn exaggerating the harsh reality behind manufacturing of mainstream merchandise.
What do you think about this new adaptation of The Simpsons intro?
The post Banksy Directs The Simpsons Intro appeared first on Kidrobot Blog.