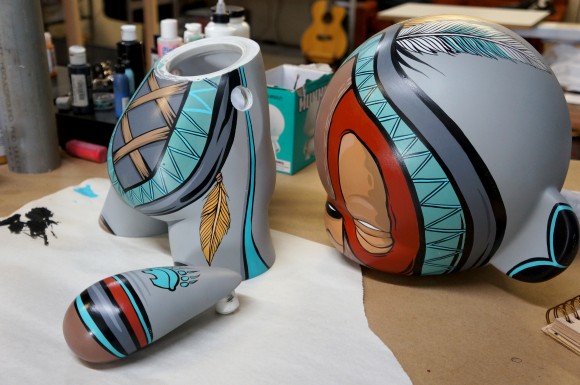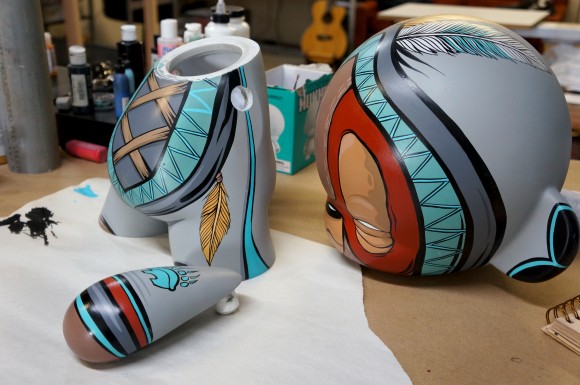 Mike Fudge is one of those toy customizers who captivates your attention immediately. Existing within each piece is craft, artistry and certain mystical elements that are not only seen but felt. KR Boulder recently sat down with Fudge for an exclusive interveiw. Read on to get to know this incredible artist rising above and beyond up and coming status.
KRBLDR: What was your start into the art world you know today?
MF: It wasn't any one thing in particular, but a culmination of appreciating and wanting to do all kinds of different art. As a kid I would draw cartoons and comic characters, then later I was exposed to design and modern art movements. It was those things and much more that led to all kinds of projects and ventures to test my skill level and to see what parts of the art world made me happy to participate in. All of it together put me where I'm at now making many different types of artwork.
KRBLDR: The medicine MUNNY is a strong character in your toy work. While you may evolve from this, what is the meaning behind it for now?
MF: The medicine MUNNY is my playful interpretation of a healer. Kind of like a sage or saint but maybe a bit more mystical and superstitious. They are the members of my tribes, bringing wisdom, hope, and guidance. The character has already evolved allowing for many different versions and meanings.
KRBLDR: In addition to toys, what other platforms do you work on?
MF: I try to do everything at least a bit. Canvas, walls, and digital are some of my favorites. Most of the time I make illustrations both handmade and digitally, but have spent much of this past year getting comfortable painting on canvas.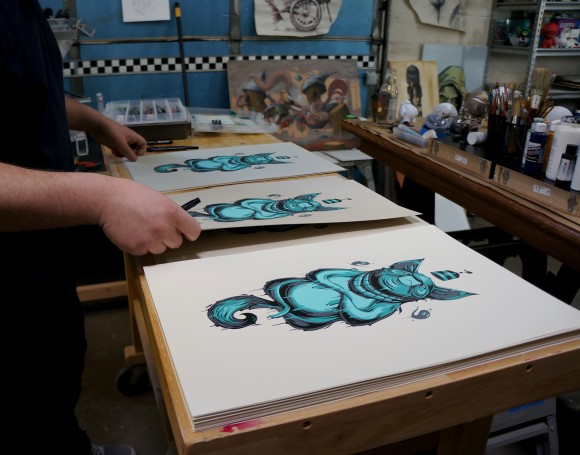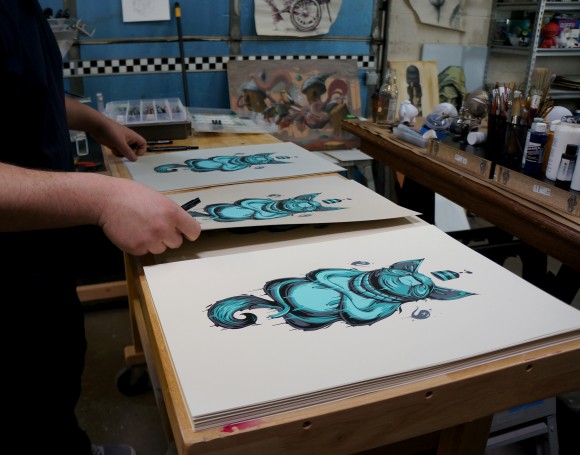 KRBLDR: What would your ideal piece look like and what platform?
MF: My ideal toy piece would be one that I had a hand in creating from the beginning . I really look forward to seeing one of my ideas made into a production piece someday. Painting a KR art  giant MUNNY or DUNNY  is something else I want to cross off my list. I have done some murals but I would also really like to do a very large scale piece on a wall. Something many times the size of the things I have done before.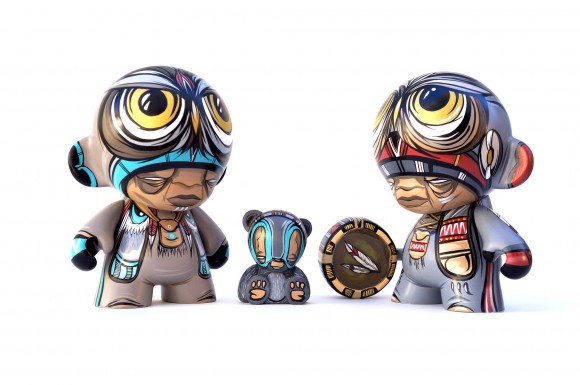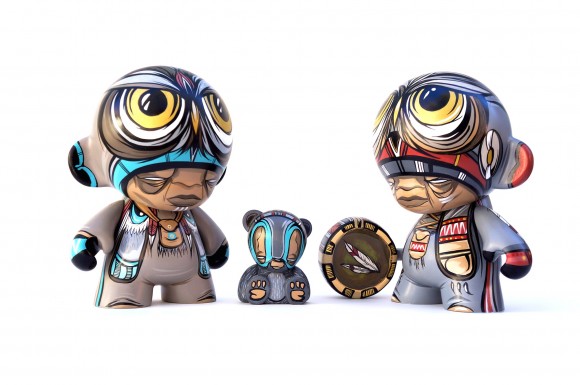 KRBLDR: In your characters the eyes are blank, what is the meaning behind this?
MF: There is always a bit of mystery when the eyes are blank. Blank eyes allow for viewers to make their own ideas about what they are seeing. The first sight of characters with these eyes in my work was inspired by the amazing marble sculptures I have seen my whole lifetime from classical artists like Michaelangelo and Bernini. Those sculptors had no choice but to get the figures feelings to come out through the lines and shapes that surround the eyes. I do my best to do the same. After a lot of practice, now I feel like I have a bit more control over the characters Im creating.