August 18, 2009
Amanda Visell – Artist Profile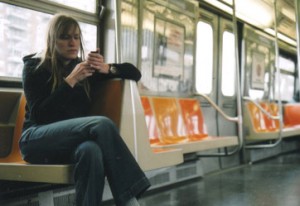 Kidrobot loves the retro-pop toon painter, Amanda Visell, who puts a sweet face on the wooden masochists, drunk elephants (and their drunker passengers) and fire breathing dragons that inhabit her work.
Amanda Visell lives in the Los Angeles area by choice. She paints cartoony pictures and makes things. She did not got to school for this. Her artwork has been seen in galleries and museums nationwide including an exhibit and exclusive merchandise line at Disneyland USA.
She continues to create original artwork along with toys, books, apparel, limited edition prints and sculptures, all while perfecting her design for the ultimate home robot.
Work
[nggallery id=44]
Web
amandavisell.com
blog
The post Amanda Visell – Artist Profile appeared first on Kidrobot Blog.