April 15, 2011
4-Foot Fiberglass Colossus Bunny By Joe Ledbetter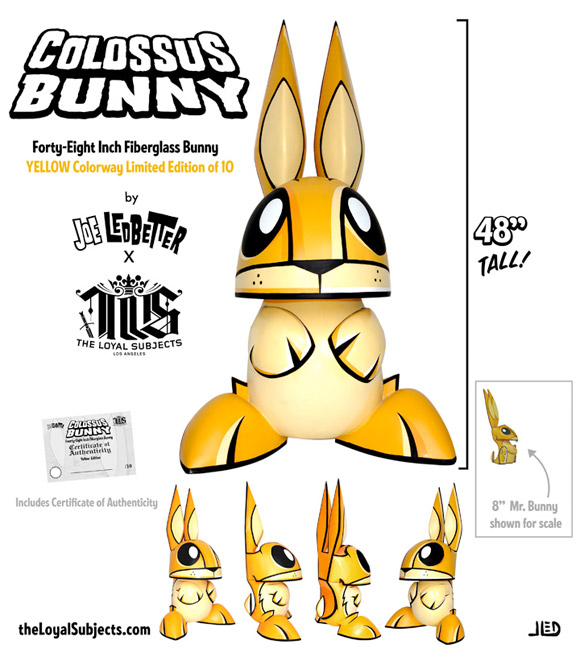 Joe Ledbetter goes bigger and bolder than ever before with his new upcoming Colossus Bunny. This 4-foot fiberglass sculpture replicates the original 8-inch Mr. Bunny and is produced by The Loyal Subjects in 4 super rare color-ways. There will be a regular Yellow edition limited to 10 pieces, a Highland Toys Exclusive Snow Bunny edition limited to 5 pieces, 3-D Retro Exclusive Gray edition of 3 and the Tomenuske Exclusive Lava edition limited to only 3 pieces.
Keep an eye peeled for the Yellow version coming to a Kidrobot store in the near future. We will keep you posted to when and where these massive art pieces will appear.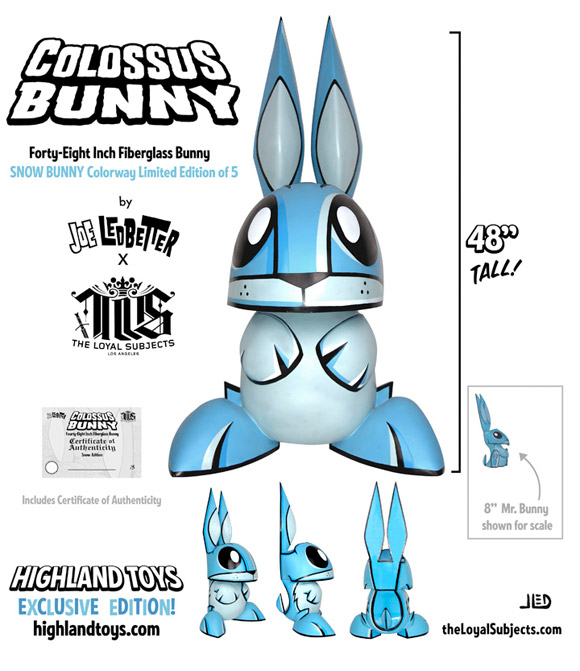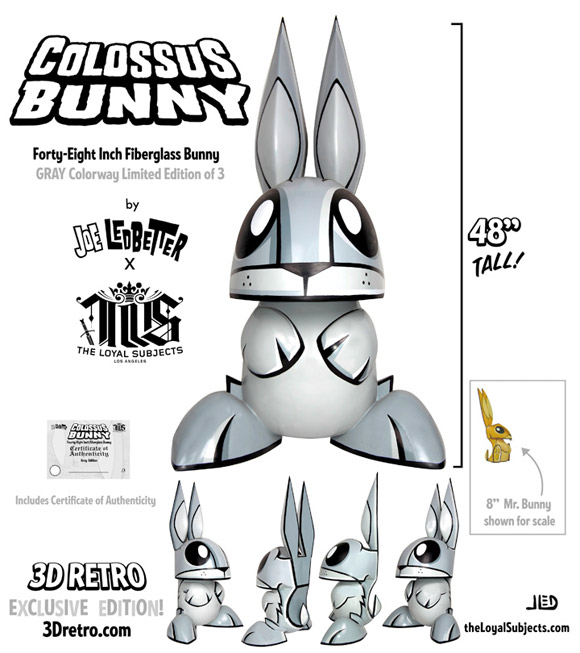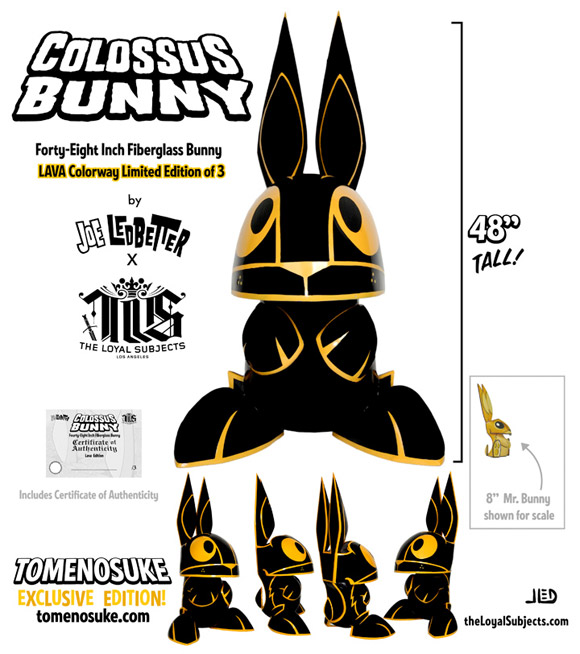 The post 4-Foot Fiberglass Colossus Bunny By Joe Ledbetter appeared first on Kidrobot Blog.