December 02, 2013
Yeti Dunny. Available 12/5!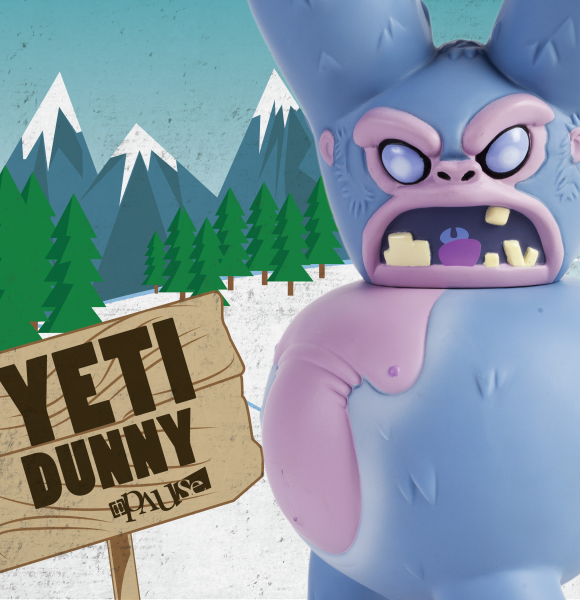 Legendary Dunny.
The North American Yeti is real. From Canadian studio Pause Designs comes the Yeti Dunny: a mystical 8-inch vinyl enigma. With gradiating fur plus fingers and toes, this Dunny is hard to be believed. Timid by nature, sightings of the creature are rare.
Be on the lookout starting November 21 at Kidrobot stores, kidrobot.com, and select retailers. Each Dunny retails for $59.99 US
Pause Studios: "The Yeti Dunny is based on a custom we did for a collector who only commissions Yeti themed pieces. With any of our customs we like to play with the Dunny shape to try and find new ways to use it in design. We try to have the Dunny shape not immediately recognizable, while still keeping all the elements of the original platform. We had never seen the Dunny shape flipped upside down before, and wanted to create a Dunny custom that would stick out in people's minds. Also we chose to make a Yeti because of the fact we're Canadian, and the special relationship with that Canadians share with Yetis. Fun Fact: We had a Yeti on staff at Pause once, but unfortunately it didn't work out. I mean, Yetis DO hibernate 6 months out of the year. Have you ever woken up a hibernating Yeti? It makes for quite the hostile working environment to say the least. That, and he was a tad Intimidating to customers."
The post Yeti Dunny. Available 12/5! appeared first on Kidrobot Blog.