May 26, 2011
Wrap Up – Raku Signing Tour At KRSF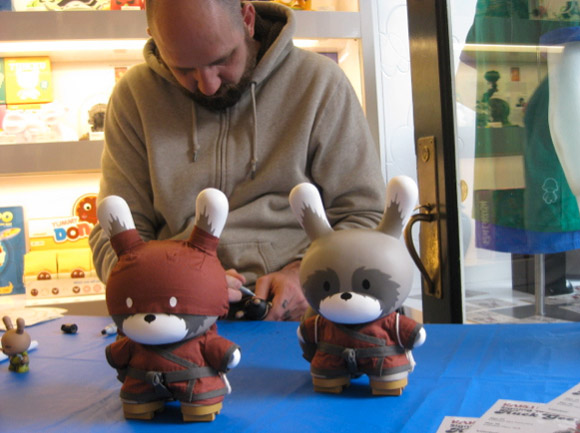 Dunny fever was running rampant last night at Kidrobot San Francisco for the pre-release signing of the new Raku Dunny Red Edition by Huck Gee. Fans lined up for hours in anticipation for this new Gold Life inspired set.
Tonight Huck will be getting down at Kidrobot New York for the signing of his now sold out Raku Dunny. The line has already started, so get down there ASAP if you want to score one of these highly sought after designs.
The post Wrap Up – Raku Signing Tour At KRSF appeared first on Kidrobot Blog.