August 02, 2012
Wrap Up – Mahākāla Dunny Signing Tour With Andrew Bell At KRSF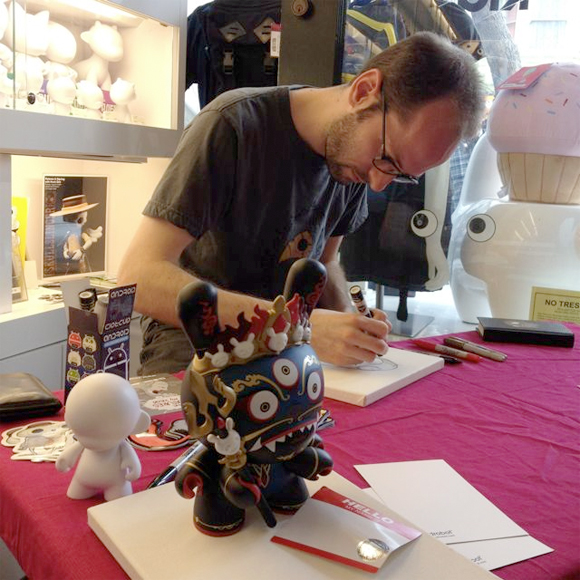 Bay Area vinyl fiends lined up to be the first to lay their mitts on Andrew Bell's Protection Edition of the Mahākāla Dunny last night at Kidrobot San Francisco's pre-release signing. All eyes were on Andrew as he signed and sketched on the new 3-eyed 4-armed Dunny deities, MUNNYWORLD figures and many of this other amazing art toys and books.
TONIGHT! Andrew will be back in New York  to finish off the Mahākāla Dunny Signing Tour at KRNY from 6-8 pm. Don't forget to get there early, not only for the Dunny but the limited edition Mahākāla prints too.
The post Wrap Up – Mahākāla Dunny Signing Tour With Andrew Bell At KRSF appeared first on Kidrobot Blog.