September 19, 2011
Wrap Up – Kidrobot For Swatch Consumer Event In NYC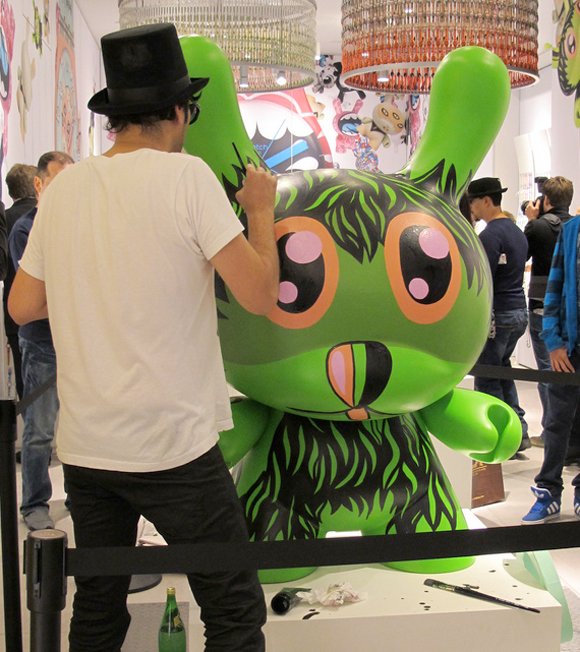 The colossal collaboration of Kidrobot for Swatch rocked the Big Apple this last Friday night with live art by Jeremyville, Frank Kozik and MAD, and fresh tunes by Va$htie. Jeremyville tightened up the final details on his 4-foot recreation of The So Far Away Dunny while Frank and MAD went to work with pens and brushes on a pair of 3-meter Maxi-Swatches.
The Kidrobot for Swatch celebration rages on tomorrow, September 20, with more live painting by Joe Ledbetter in Singapore and TILT in Lisbon.
The post Wrap Up – Kidrobot For Swatch Consumer Event In NYC appeared first on Kidrobot Blog.