December 15, 2011
Wrap Up – Gary Baseman Signing At KRLDN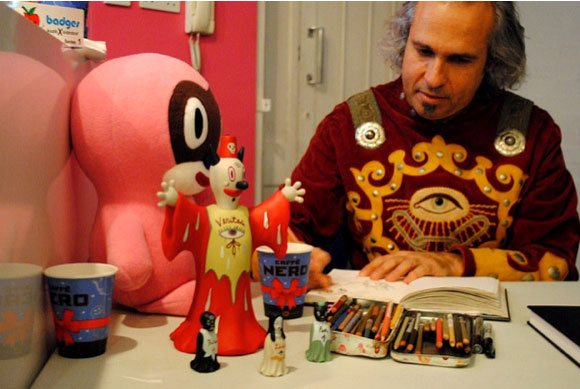 Adorned in full secret society garb, tights included, Gary Baseman celebrated his 2 new releases last Tuesday night at Kidrobot London. The fraternal order instigator blessed many of Toby's Secret Society mini figures and the High Priest of Toby with signatures and sketches for all his London mates.
Gary will be telling more secrets tonight, December 15 in Vienna, Austria at Sixxa Store from 19-21h and again this Saturday, December 17 at MondoPOP in Rome.
Can you be trusted.
The post Wrap Up – Gary Baseman Signing At KRLDN appeared first on Kidrobot Blog.