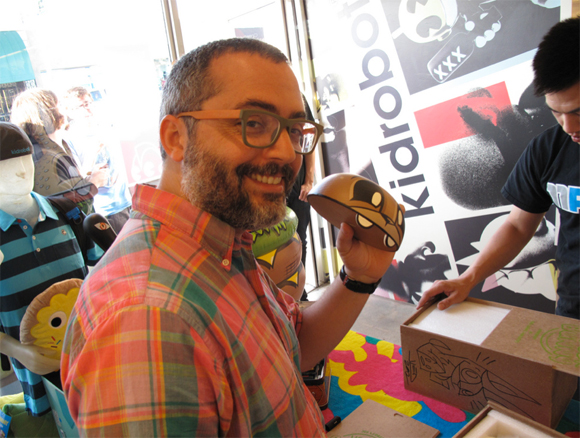 Last Friday, Joe Ledbetter and The Loyal Subjects served up an exclusive Veggie Burger Bunny for our pre-release signing at Kidrobot Los Angeles.
This mouth-watering animal friendly design will be available Thursday, June 7 at all other Kidrobot stores and kidrobot.com.
The post Wrap Up – Exclusive Veggie Burger Bunny Signing With JLED At KRLA appeared first on Kidrobot Blog.
Leave a comment