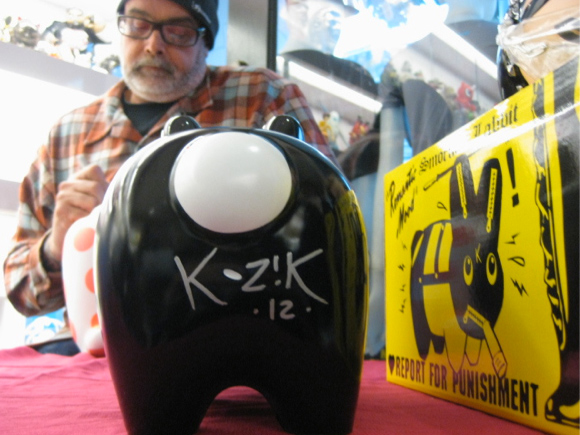 Reporting for punishment, Labbit master Frank Kozik swung by Kidrobot San Francisco this past Saturday for the release of his new titillating Bondage Labbit. Bay Area collectors waited in the rain for the local artist to come out to play.
Glutton for pain? Leash your very own Bondage Labbit on kidrobot.com while you still can.
The post Wrap Up – Bondage Labbit Signing With Frank Kozik At KRSF appeared first on Kidrobot Blog.
Leave a comment