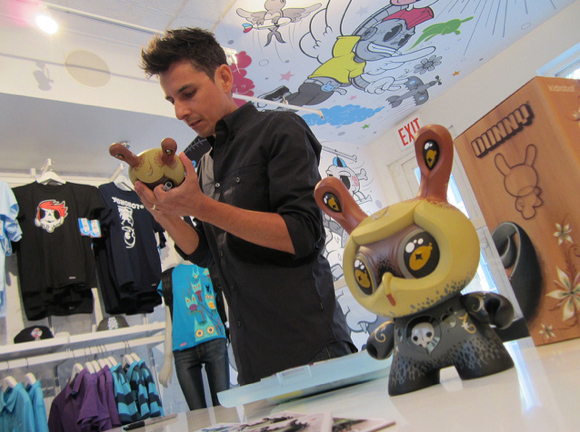 Dunny fever struck Kidrobot New York last night as collectors lined up to be the first ones to score the new Atropa Dunny by Jason Limon. This pre-release signing brought all kinds of excitement including a raffle of a one-of-a-kind exclusive painting, a limited supply of Atropa posters, cupcakes and refreshments. Congrats to Richard Wong for being the lucky winner of Jason's original 14 x 16-inch acrylic work titled "Aqueous Blossom Atropa."
TONIGHT! The Atropa Dunny signing tour continues with another pre-release at Kidrobot Los Angeles. Get there early to if you want to snag one of the limited Atropa posters and get in the raffle to win the KRLA exclusive painting.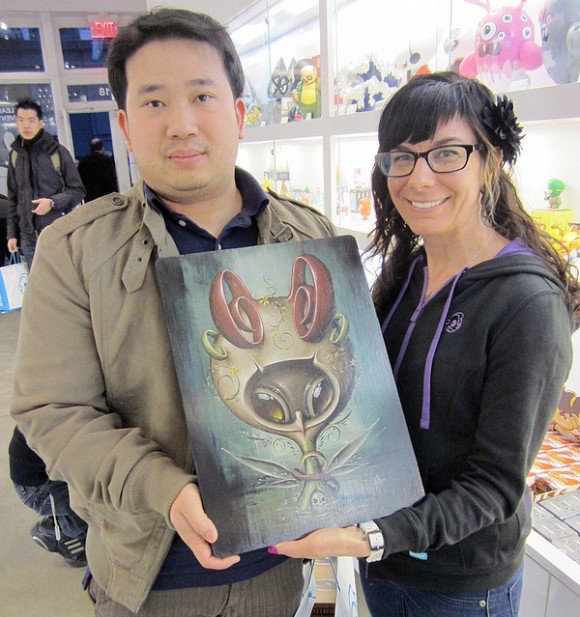 The post Wrap Up – Atropa Dunny Signing Tour With Jason Limon At KRNY appeared first on Kidrobot Blog.
Leave a comment