May 30, 2012
Wrap Up – American Depress Signing With Ron English At KRNY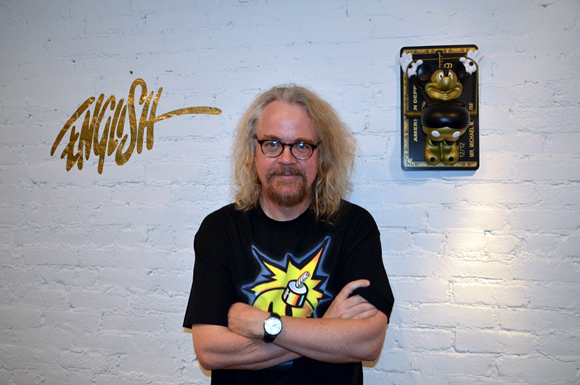 Culture jamming mastermind Ron English reinvented the upstairs of Kidrobot New York as if it were a white walled art gallery last night for a very intimate and extra special signing of his new Kidrobot Black masterpiece, American Depress. Along with the wall mounted 12-inch vinyl pop culture mash up, Ron released a limited edition of prints based on the original painting that inspired this newly released satirical sculpture.
If you didn't know, know you know. Visit black.kidrobot.com for more info.
The post Wrap Up – American Depress Signing With Ron English At KRNY appeared first on Kidrobot Blog.