January 26, 2010
Vespas Turned Into Chairs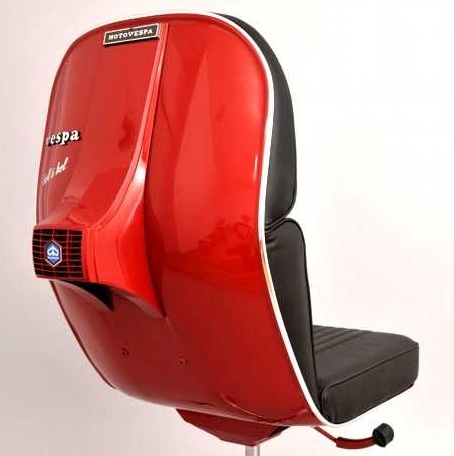 Buon giorno! For you Vespa lovers, check out these repurposed chairs by Barcelona-based design company bel&bel. The chairs of made of old Piaggio Vespas, upholstered in leather and equiped with an adjustable hydrolic piston. The firm also makes other awesome road-meets-living room furniture, including a sofa made from the hood of a Spanish SEAT 600.
We think their designs would look great with some Labbit stools.
Now you can surf the web or chill in your office in style. Scarf and espresso optional.

The post Vespas Turned Into Chairs appeared first on Kidrobot Blog.