November 19, 2010
TOY TWISTER MIXER UPPER – 11/19/10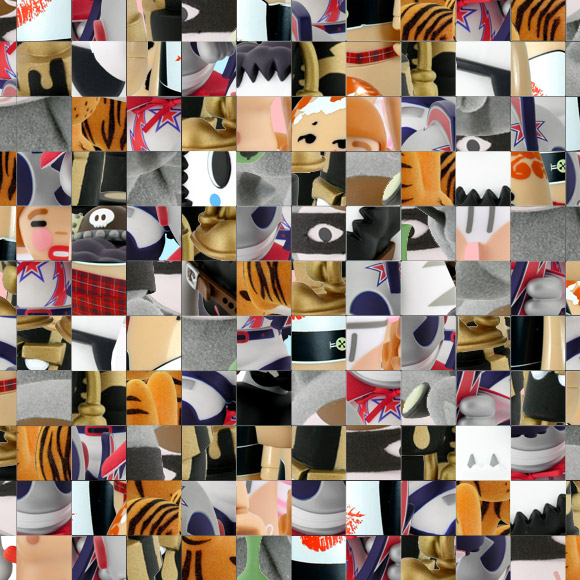 UPDATED: 11/22/10
The TOY TWISTER MIXER UPPER is back and ready to challenge your eyes and toy knowledge! Enter to win the upcoming Sanrio X Kidrobot collaboration by Tara McPherson, Magic Love Hello Kitty. There are 7 assorted art toys in this puzzle. So please be specific when listing titles, sizes, colors and names of artists. Email your name and address to wheelbarrow@kidrobot.com with 6 of the 7 correct answers by Monday, November 22 at 12 pm EST  to be entered in the drawing to win. Please title your entry, TOY TWISTER MIXER UPPER.
Good luck!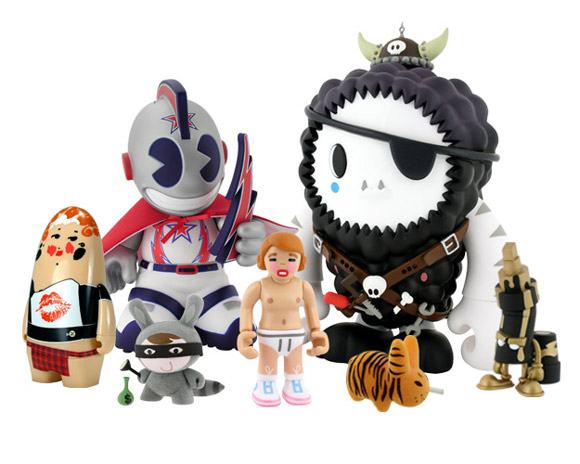 Congratulations to Rhiannon H. You won Tara McPherson's new Magic Love Hello Kitty.
The correct answers are:
1. Vivian Westwood, Visionare 45: More Toys, Yellow Set, 4-inches by Visionare X Kidrobot
2. American Deluxe, Kidrobot 12, 8-inch by Sket One
3. Raccoon Dunny, Endangered Dunny Series, 3-inch by Michelle Valigura
4. Eva, Peecol, 4-inch by eBoy
5. Tulip, 8-inch by TADO
6. Tiger Labbit, Jungle Magic 5-pack, 1.5-inch by Frank Kozik
7. Used Da Flow, Bent World Vandals Series 1, 3-inch by MAD
The post TOY TWISTER MIXER UPPER – 11/19/10 appeared first on Kidrobot Blog.