July 21, 2009
Three Wise Monkeys – Fan Customs!
Submitted by jonpaulkaiser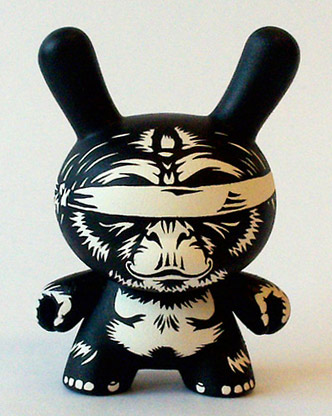 Hi there, here's my latest set of customs that I love so much I want to share with you all. They're the three wise monkeys (I know, two are apes…) on three 3″ Dunnys for Linh Pham, a monkey obsessive and KR boardie. He commissioned me to do them for him, and had some good ideas about the execution which we discussed. I wanted there to be some variation in the primates, so they're all different species; a Chimpanzee, a Barbary ape and a Japanese Macaque.
––––––
Reader-submitted stories are automatically entered into a monthly competition. Stories with the most unique visitors at the end of the month win. This post accumulated:


href="http://www.statcounter.com/wordpress.org/"
target="_blank">
src="http://c.statcounter.com/4926989/0/1b74bb2f/0/"
alt="wordpress visitors" />

Views
The post Three Wise Monkeys – Fan Customs! appeared first on Kidrobot Blog.