June 29, 2011
Sweet & Sorrow Solo Show By Kathie Olivas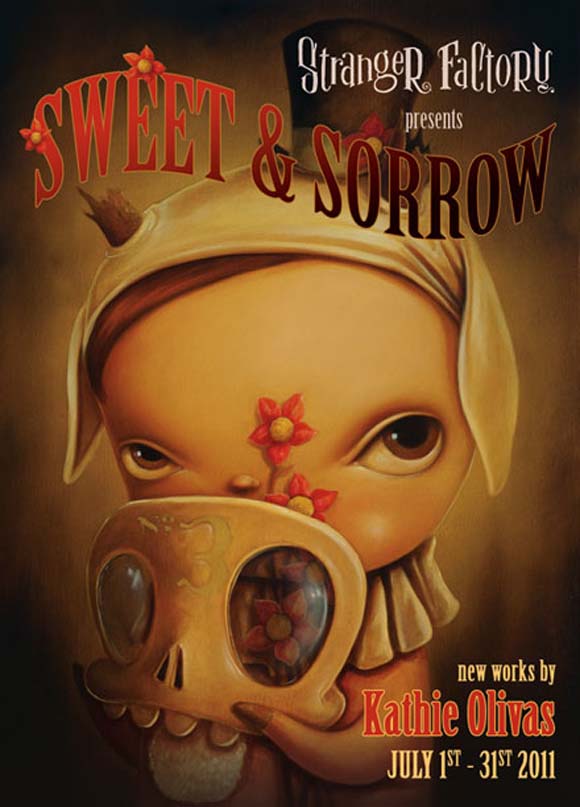 Last month Kidrobot veterans Kathie Olivas and Brandt Peters opened up the latest extension of the Circus Posterus family, Stranger Factory.  Located off Route 66 in Albuquerque, New Mexico, Stranger Factory is the brand new gallery and retail store that showcases the multi-talented Circus Posterus family as well as many lowbrow, pop surrealist, and post modern artists.
Not stopping for air after their successful opening group exhibition, the Stranger Factory comes correct with a solo show by co-founder Kathie Olivas, Sweet & Sorrow. Opening July 1 through July 31, Sweet & Sorrow will feature new paintings along with limited edition resin and vinyl toys showcasing Kathie's style we have grown to love. For more information on the show and preview, check out the Stranger Factory's website.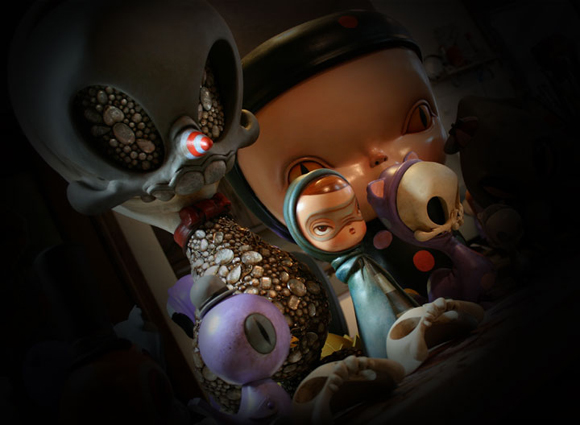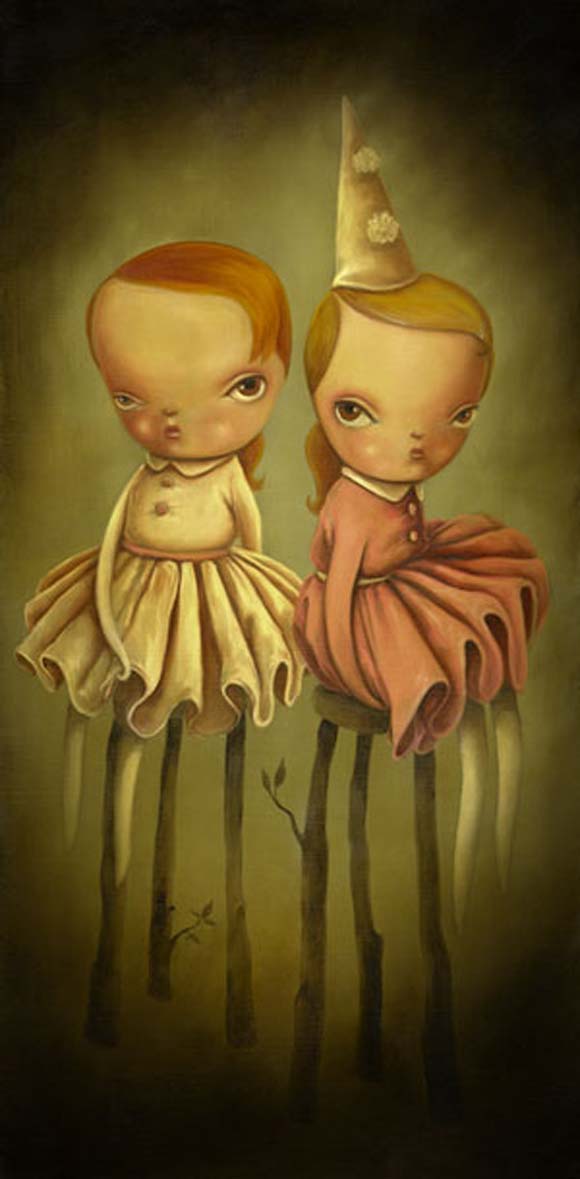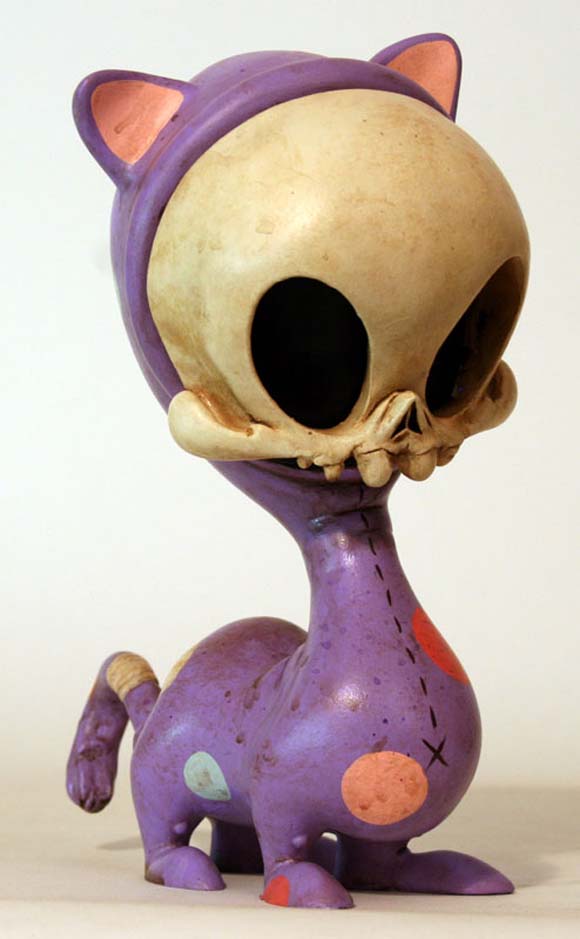 The post Sweet & Sorrow Solo Show By Kathie Olivas appeared first on Kidrobot Blog.