April 03, 2014
Super Natural Selection by Alisa and D. Ross (Scribe)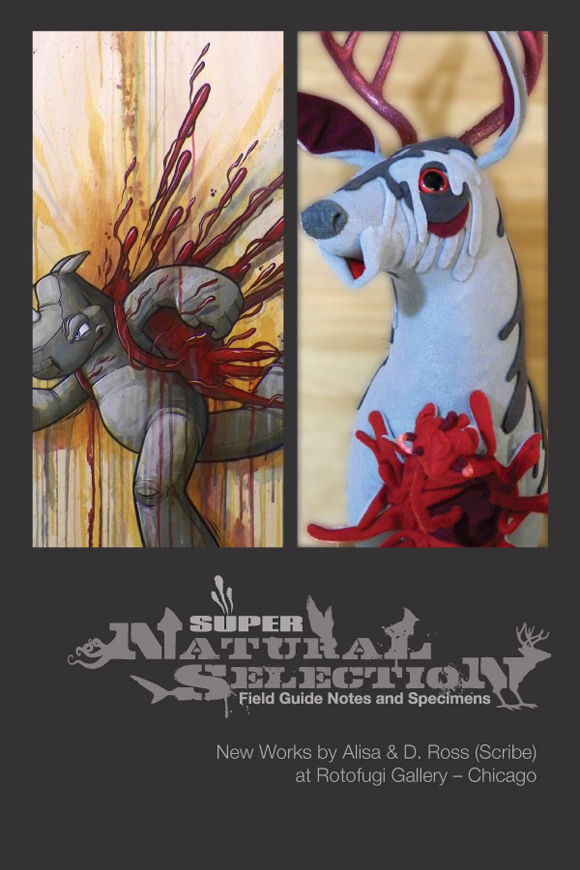 Fresh off the Mardivale Dunny release D. Ross aka Scribe along with his wife Alisa (40 threads) are set for the opening of Super Natural Selection at Rotofugi. Opening Friday, April 11, this husband and wife duo will light up Chicago with their dual show showing off their unique styles. Maybe we will see the superb craftsmanship from Alisa with Scribe's polished animalistic style and color.
Join Scribe and Alisa Friday, April 11 for the opening reception with the exhibit continuing through May 11, 2014.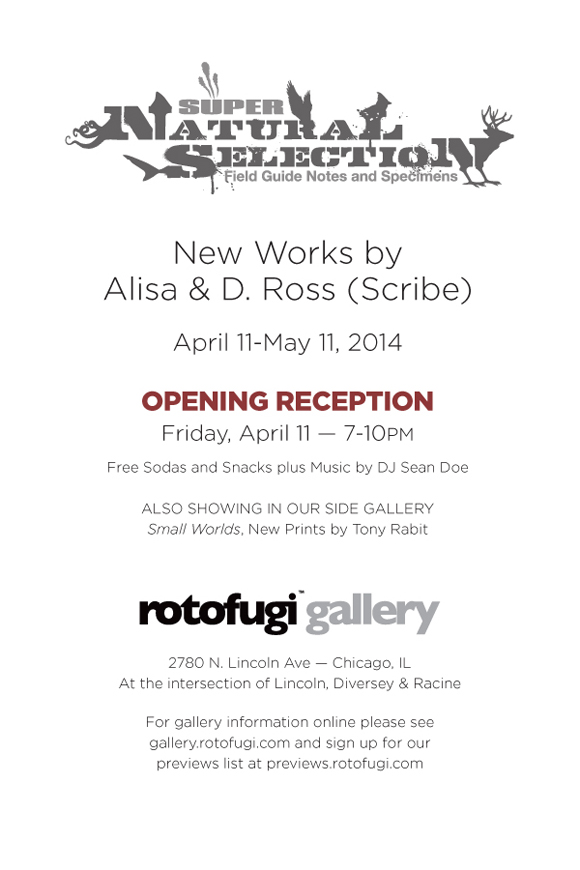 The post Super Natural Selection by Alisa and D. Ross (Scribe) appeared first on Kidrobot Blog.