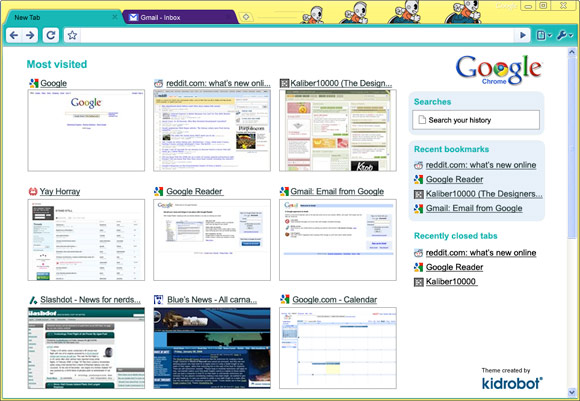 Now you can theme your Google Chrome web browser with one of over 100 artist-created browser themes! Check out Google's Chrome page to download the browser and to choose from the many theme options including one by Kidrobot!
(Sorry Mac users, it's only available for PC users now. But you can sign up to be notified when the Mac software is released. Plus anyone can customize their Google landing page with Kidrobot by enabling iGoogle.)
The post Robotize your browser! appeared first on Kidrobot Blog.
Leave a comment