May 11, 2011
Raku Dunny Signing Tour With Huck Gee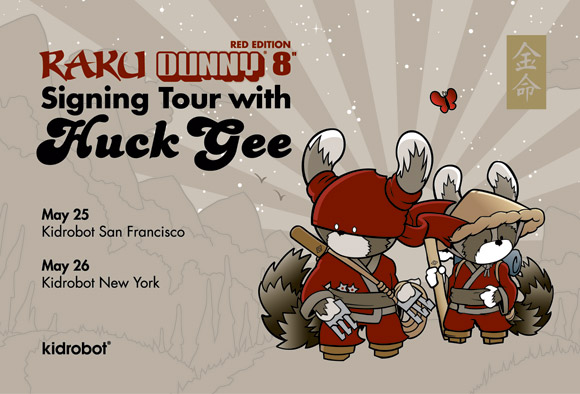 Huck Gee will be on road for the signing tour of his highly anticipated Raku Dunny Red Edition. Kidrobot San Francisco will be hosting a pre-release of KR's exclusive colorway on Wednesday, May 25 followed by a visit to Kidrobot New York on Thursday May 26. Both celebrations will go from 6-8 pm.
Be warned, Gold Life is coming.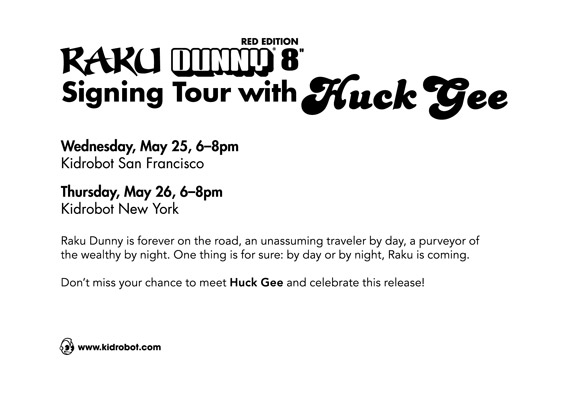 The post Raku Dunny Signing Tour With Huck Gee appeared first on Kidrobot Blog.