November 17, 2011
Quartermaine Custom Mega MUNNY By Kalin Thompson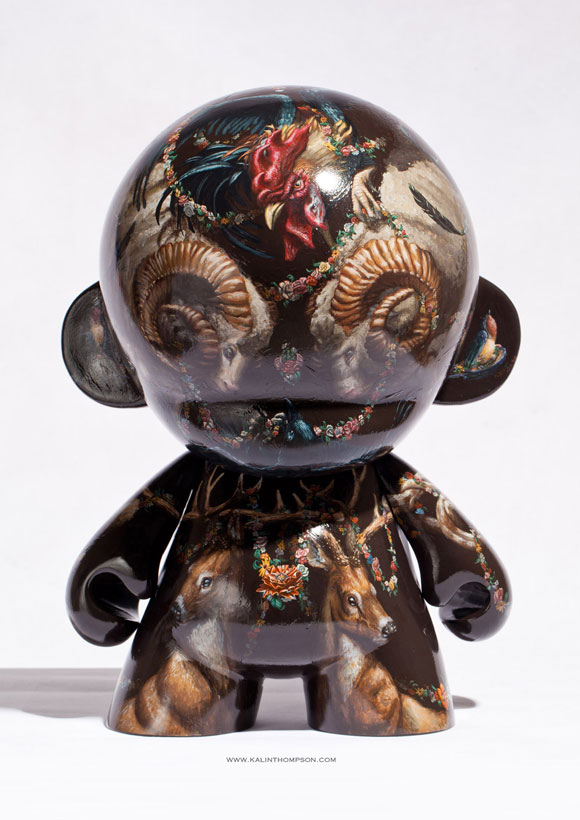 Kalin Thompson wows us with his exquisite custom Mega MUNNY, Quartermaine. Created for Red Bull's recent MUNNY exhibition at LACED in Brisbane, Mo' MUNNY Mo' Problems, Thompson takes a classical approach with this show-stopping 18-inch vinyl masterpiece. The American born, Australian based artist has meticulously applied acrylics using oil painting techniques – blending, layering and under painting. Kalin has clocked in over 250 creative hours in producing this piece, some of which has been captured in his cool time-lapse video below. Quartermaine is now up for grabs on ebay for AU $1,000.
"I wanted to do something different then what the normal toy looks like. I chose to approach it with a very classical style and subject matter. The ram horns make up the eyes; raven for the mouth; feathers for eyebrows, and so on. I wanted to hide a character within the painting to bring essence to the doll and personify it, as opposed to treating it like a flat canvas."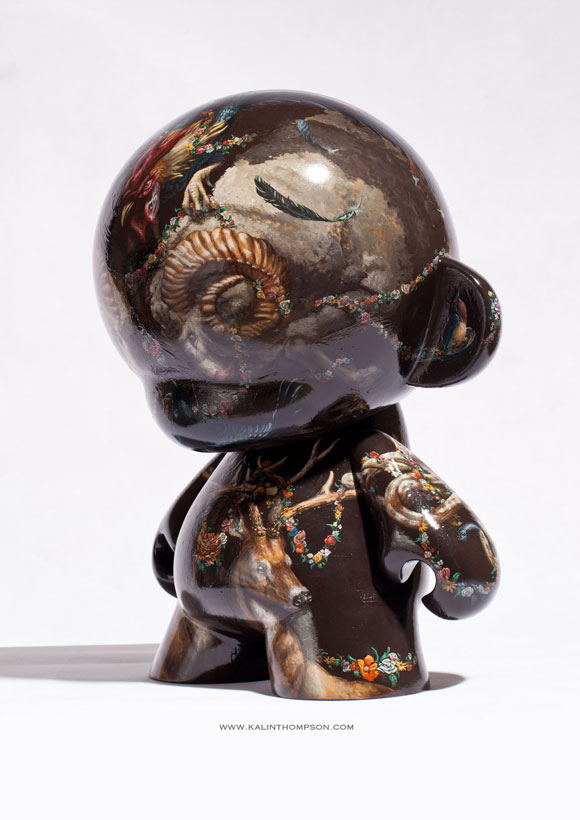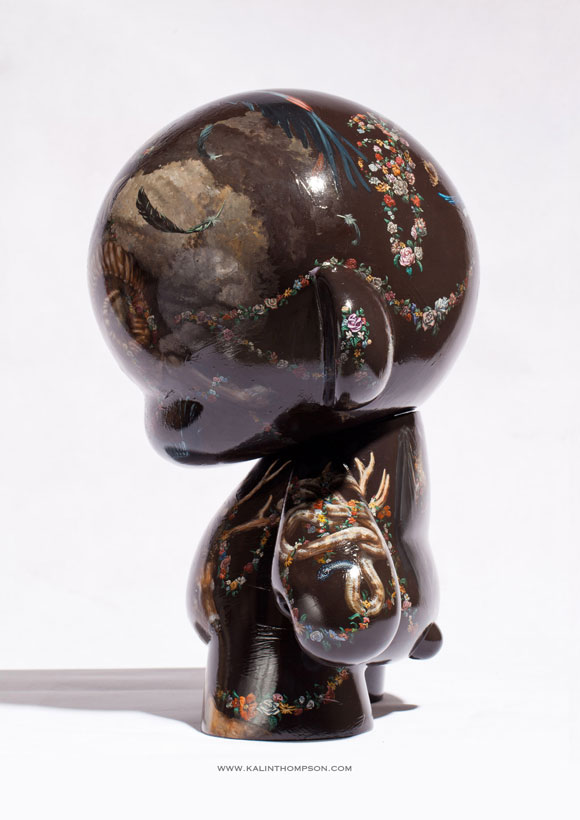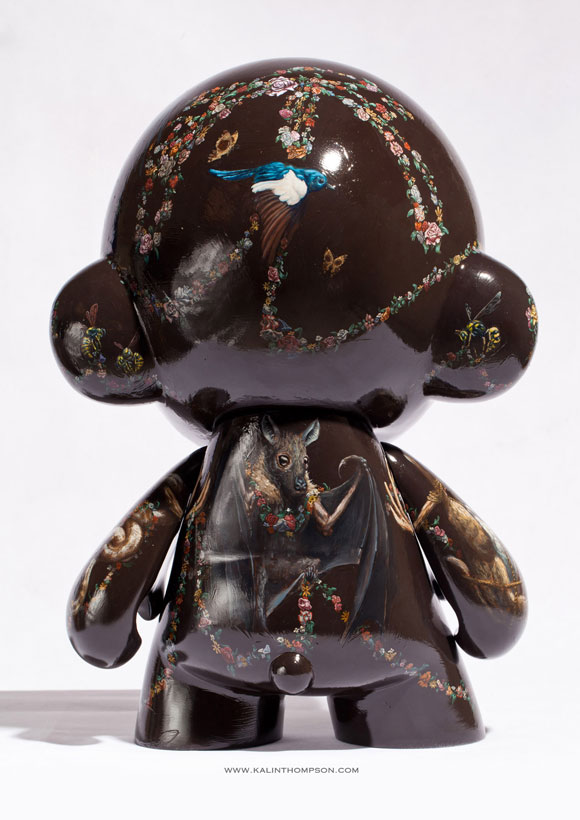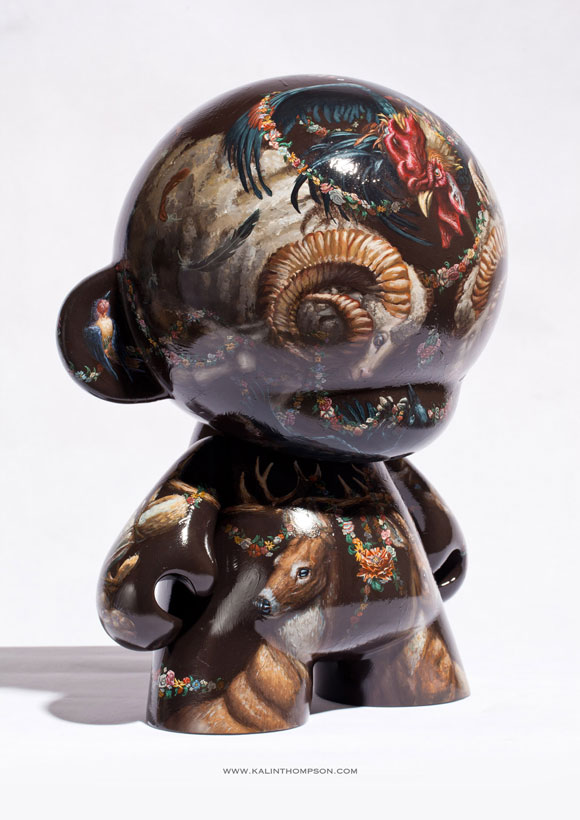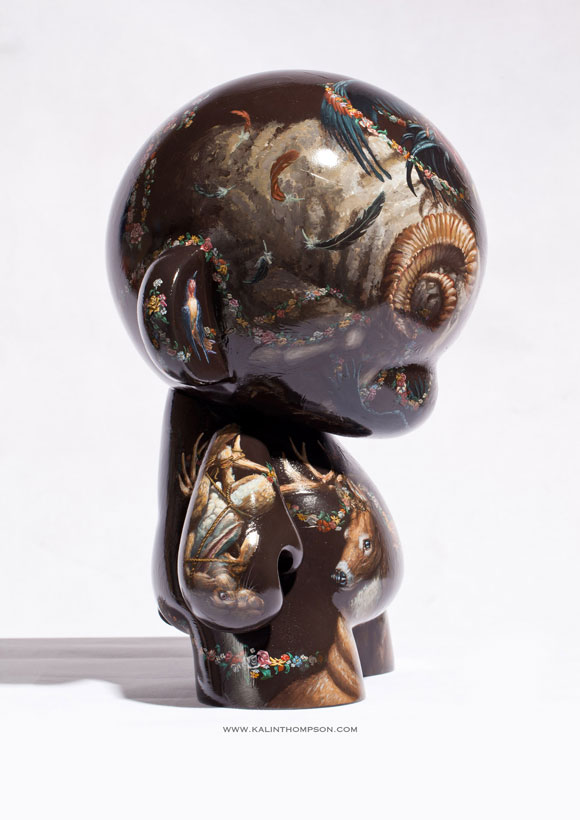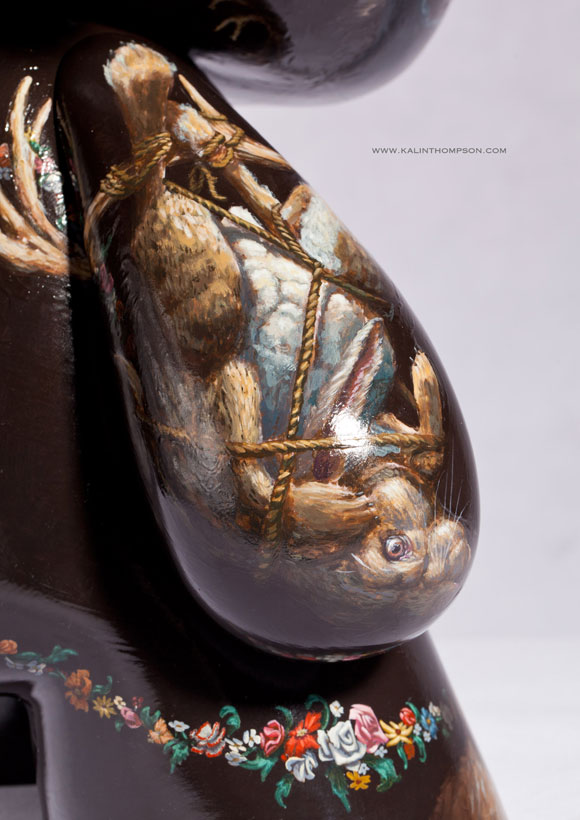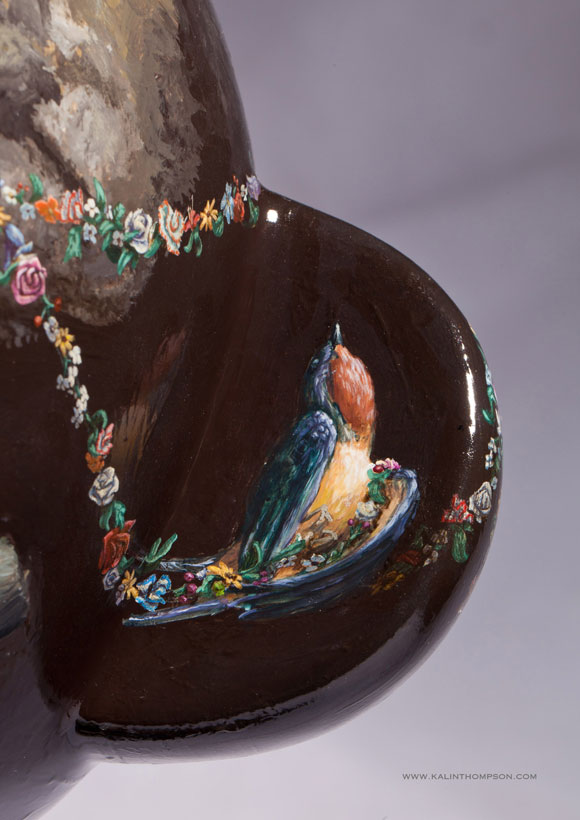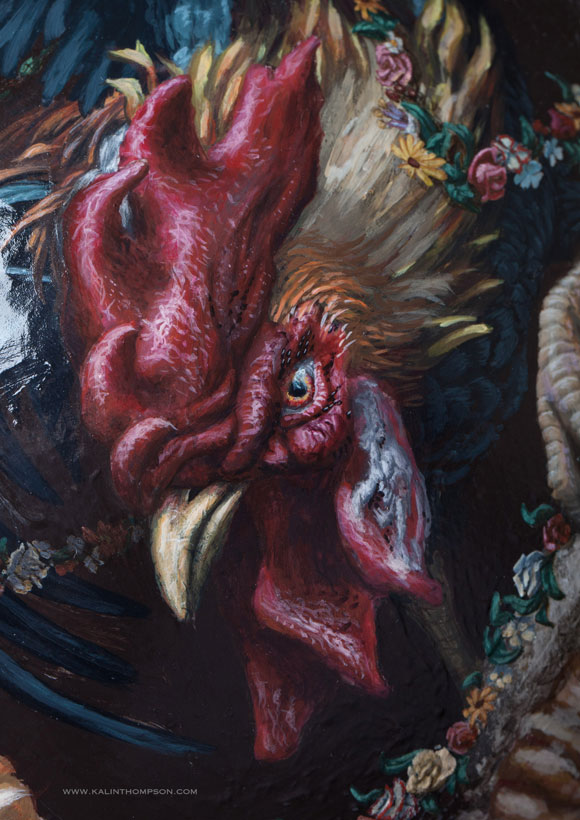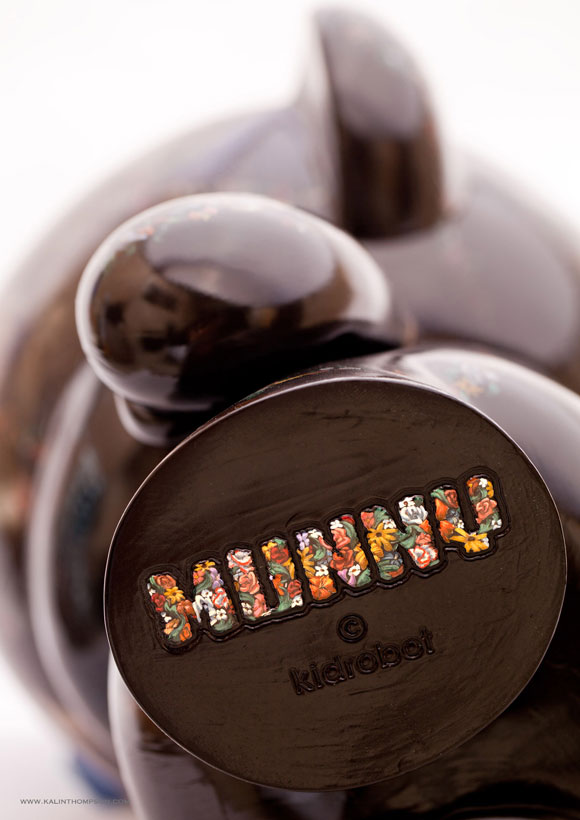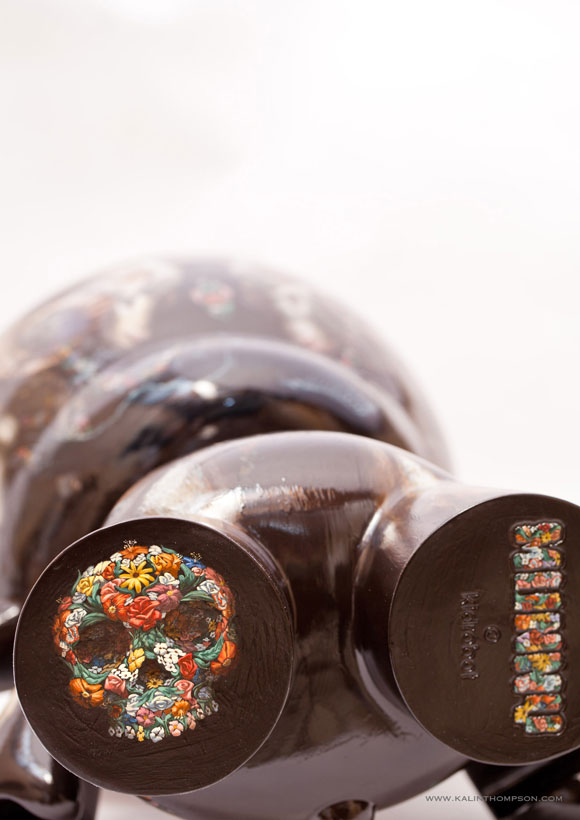 photos by Matt Leasegang
The post Quartermaine Custom Mega MUNNY By Kalin Thompson appeared first on Kidrobot Blog.