July 24, 2012
Punk Is Dead – Vote For The Gipper Instead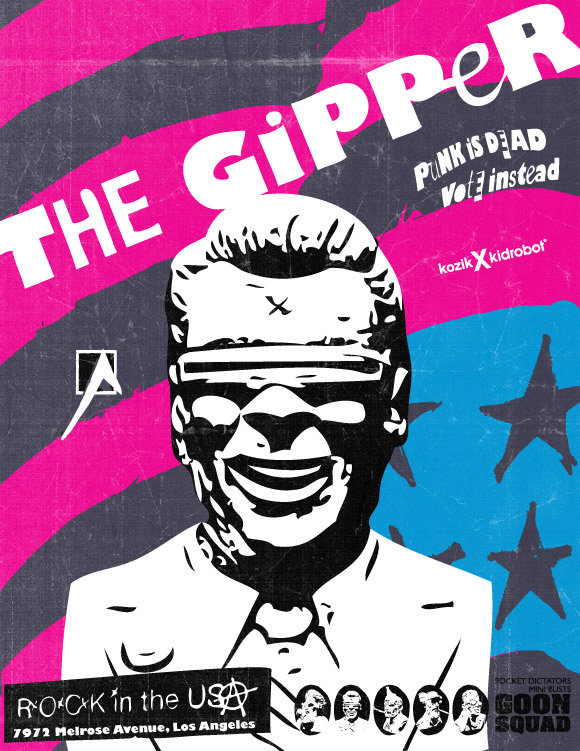 Returning to his roots in Los Angeles, Reagan is ready to rock your vote as Goon Squad's punk rock party boy, The Gipper. Pledge your support along with KRLA for this new diabolical pocket dictator Thursday, July 26.
This message has been approved by Campaign Chairman Frank Kozik.
The post Punk Is Dead – Vote For The Gipper Instead appeared first on Kidrobot Blog.