March 08, 2011
Product Preview : KRACKA & FOOMI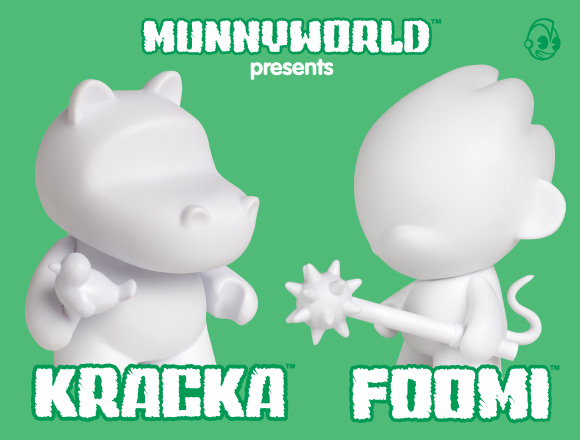 The do-it-yourself toy universe expands! Get to know the two newest DIY stars of MUNNYWORLD: FOOMI & KRACKA. Made of matte white, super-smooth vinyl and all ready for drawing, scribbling, piercing, painting and posing, 4-inch mini FOOMI and KRACKA come with a "Hello My Name Is" card, practice sticker, marker, and mystery accessory. Both will be available beginning March 17 for $9.95 (£9.00 UK; 10€ Europe).
[nggallery id=244] [nggallery id=245]
The post Product Preview : KRACKA & FOOMI appeared first on Kidrobot Blog.