September 28, 2012
Product Preview – Don't Fear The Reaper 'Bot Mini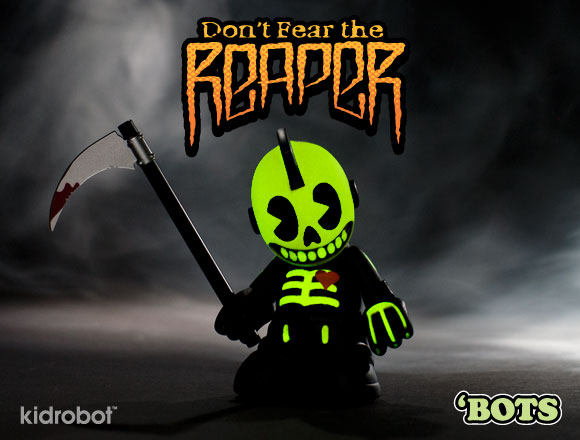 Most of the year, all the Grim Reaper wants is souls, but on All Hallows' Eve, he turns his focus to morsels of a sweeter variety – chocolate!
Don't Fear the Reaper Bot's Mini is a 3-inch grinning goblin, with head and body deco'd with glow-in-the-dark paint. Dressed in black from head to toe, he waits outside your house with a bloody sickle and toilet paper roll in-hand, ready to leave his sinister mark. It is best to give him candy immediately.
So wickedly good, we had to keep him in short supply – only 1000 available, they hit shelves October 11 just in time for Halloween. Don't Fear the Reaper retails for $14.95 US (£12 UK, €13.90 EU) exclusively at Kidrobot stores and kidrobot.com.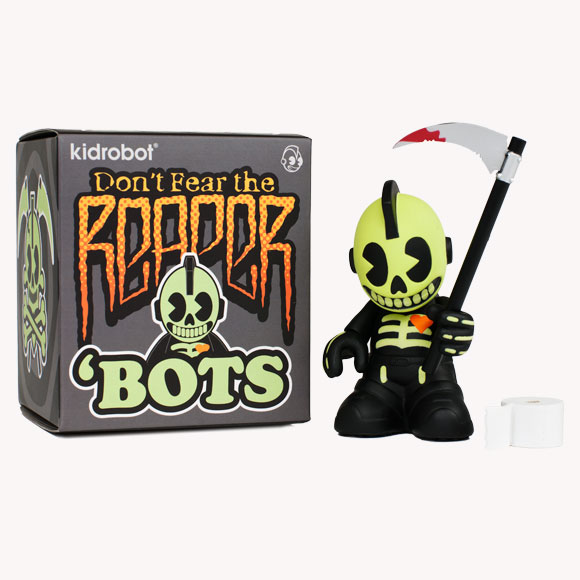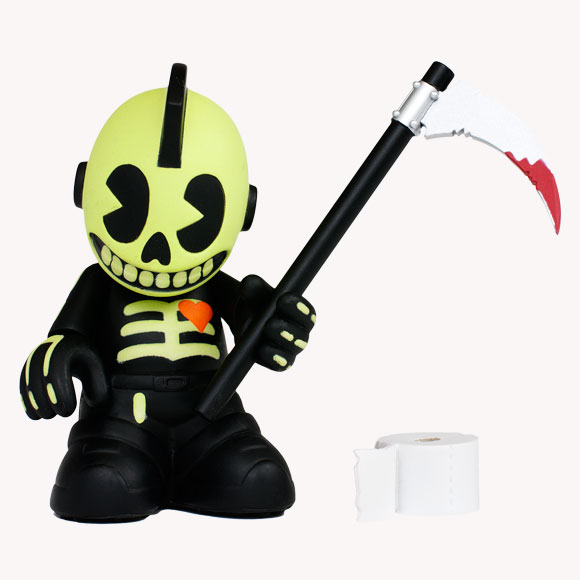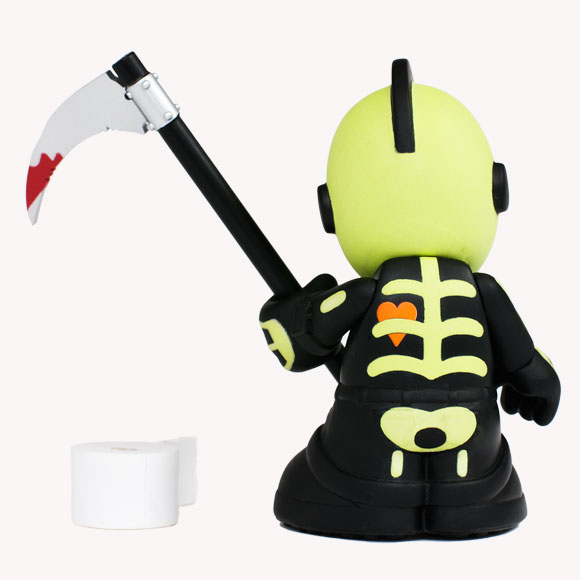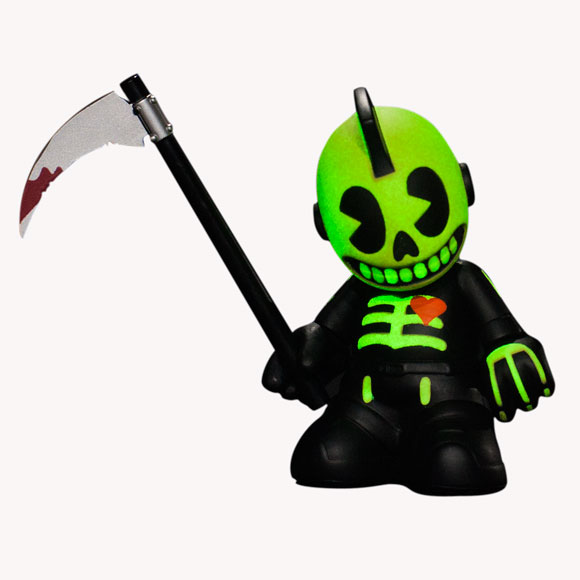 The post Product Preview – Don't Fear The Reaper 'Bot Mini appeared first on Kidrobot Blog.