January 12, 2012
Product Preview – Choice Cuts 10-inch Labbit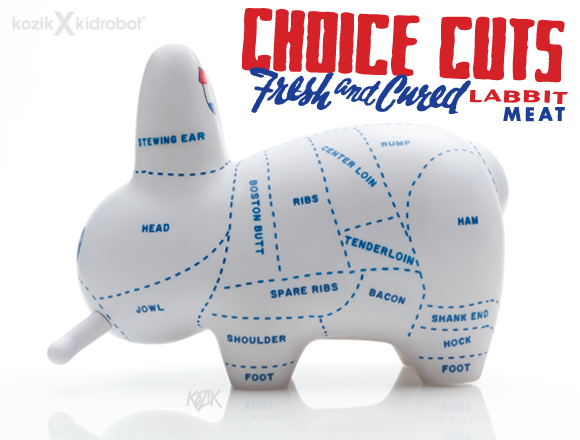 Some prefer beef, but we just love Labbit. It's what's for dinner tonight!
Choice Cuts is a 10-inch guide to how to chop, slice, and dice your Labbit into the tastiest pieces possible. He even comes with a matte white bone perfect for grandma Labbit's stock recipe! The USLA has labeled this hog a perfect F for Fantastic – the best grade a Labbit could get. Available beginning February 9, Choice Cuts Labbit retails for $80 (£64.10 UK; 74.30€ Europe) at Kidrobot stores, kidrobot.com and select retailers worldwide.
[nggallery id=328]
The post Product Preview – Choice Cuts 10-inch Labbit appeared first on Kidrobot Blog.