November 13, 2009
Own This City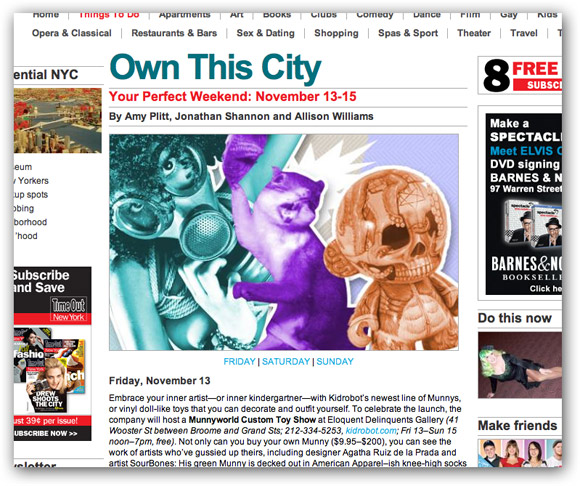 Time Out New York puts MUNNYWORLD on your list of things to do this weekend. While you're at the gallery pick up TRIKKY, BUB, RAFFY or ROOZ before you can buy them anywhere else and start your own MUNNYWORLD.
Get out there and own NYC!
The post Own This City appeared first on Kidrobot Blog.