September 02, 2009
My Favorite Toy – Mr. Shane Jessup
Submitted by Mr. Shane Jessup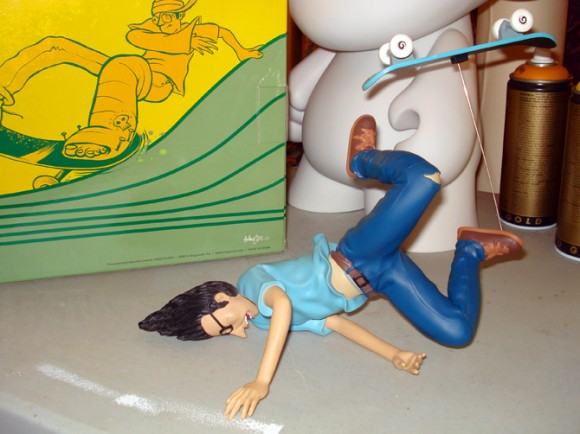 Lettus Bee (Wrench Pilot) by Mel Bend, aka Andy Jenkins. Produced by Ningyoushi and Upper Playground.
Why is this toy my favorite? Such a hard question to answer. This might not be my favorite, but definitely in the "I'm glad someone made this" column of things I own. This toy represents a lot of my memories of the early 90s when I used to sit and redraw the Wrench Pilot comics and my favorite skateboard graphics at the time. Without skateboarding and the art involved, especially at that point in my life, I would not have been doing creative work at all!
Read about Mr. Shane Jessup on the KRonikle, or shop for Mr. Shane Jessup gear on kidrobot.com!
The post My Favorite Toy – Mr. Shane Jessup appeared first on Kidrobot Blog.