November 08, 2012
Monkey See Monkey Do Toy Decorating Party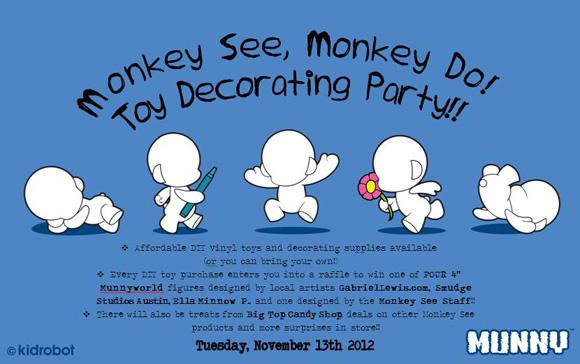 The fine folks at Monkey See Monkey Do in Austin, TX are hosting a Toy Decorating MUNNY Party on November 13 at 7pm.
Every DIY toy purchase enters you to win one of five 4″ MUNNYWORLD figures designed by local artists GabrielLewis.com, Smudge Studios Austin, Ella Minnow P. and one by the Money See staff! Treats will be provided by Big Top Candy Shop, discounts on product, and surprises abound!
The post Monkey See Monkey Do Toy Decorating Party appeared first on Kidrobot Blog.