December 07, 2010
Made With Love By Peter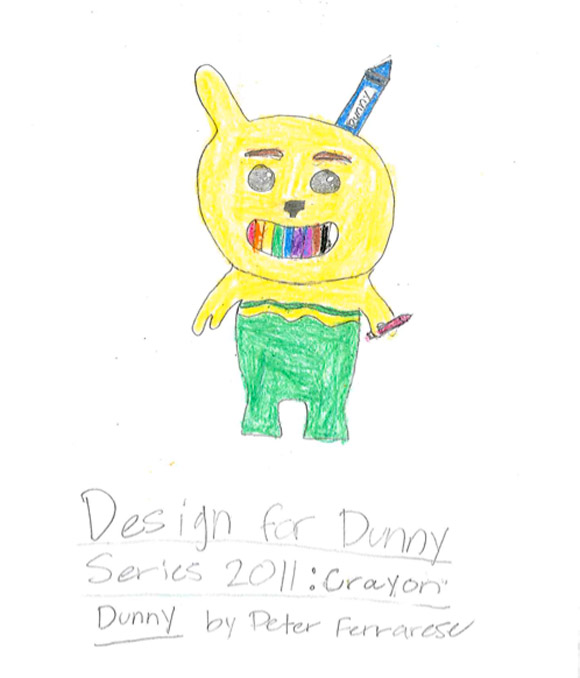 Everyday here at Kidrobot, we receive a ton of design submissions for upcoming series' of Dunnys. This featured design mailed in by Peter Ferrarese age 12, was inspired by our Dunny Series 2010 and his love for crayons. You've got to admire Peter's initiative sending in original art and concept on a hand written letter. Peter's design has been added to the never ending stack of submissions our creative team combs through when curating a new series of Dunnys. Thank you very much Peter for sharing.
If you are an artist that is inspired by Kidrobot and Dunnys, email your designs, ideas or questions to wheelbarrow@kidrobot.com.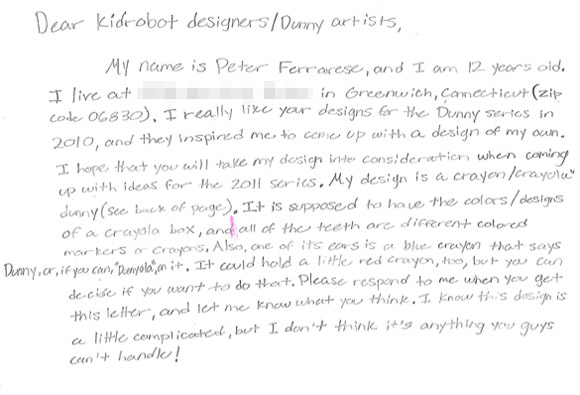 The post Made With Love By Peter appeared first on Kidrobot Blog.