updated 9/24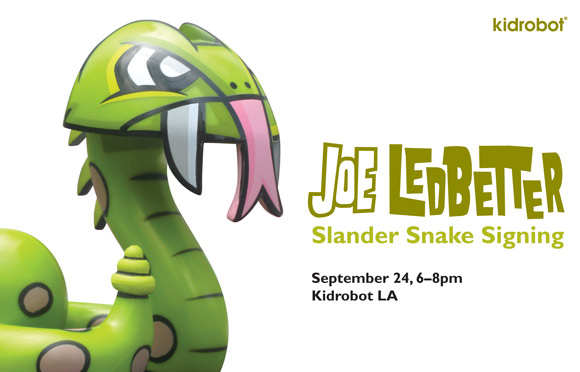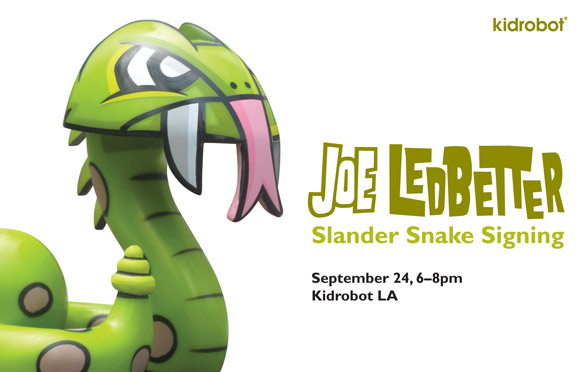 Joe Ledbetter's Slander slithers into Kidrobot LA TONIGHT, for an exclusive artist signing and release. The voracious viper, which splits into two to reveal a sad victim of his insatiable appetite, is available in four awesome and super limited colorways: Green, Ice, Purple, and Lava!
Meet Joe Ledbetter, whose light-hearted art often combines cute and cuddly creatures with unfortunate-albeit humorous-situations. With a lean on the subversive and absurd, his work makes us question our tendency of taking life, and ourselves, too seriously.
Joe Ledbetter Slander Snake Signing
Thursday, September 24th, 6-8pm
Kidrobot Los Angeles
7972 Melrose Avenue
323-782-1411
The post Ledbetter Slander Snake Signing at Kidrobot LA – TONIGHT! appeared first on Kidrobot Blog.
Leave a comment