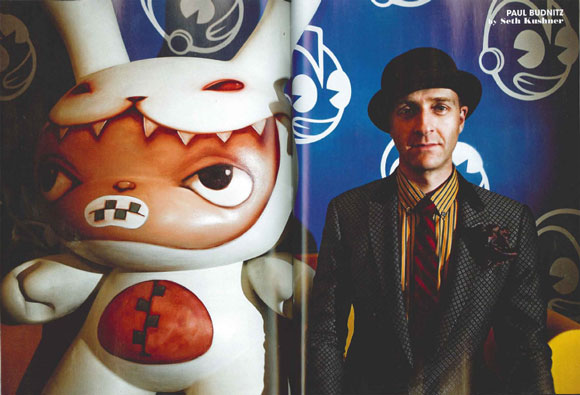 I'm a star in Italy!! Now I can finally buy that Vespa and drive around smoking a cigarette saying "Ciao! Ciao!". Seriously, I kind of look like a psycho killer circus ringmaster, but that's kind of awesome in its own way. It's Italian fashion!
Download a pdf of the story from L'Uomo Vogue
The post L'Uomo Vogue appeared first on Kidrobot Blog.
Leave a comment