October 09, 2010
KRNY – Live Painting by PON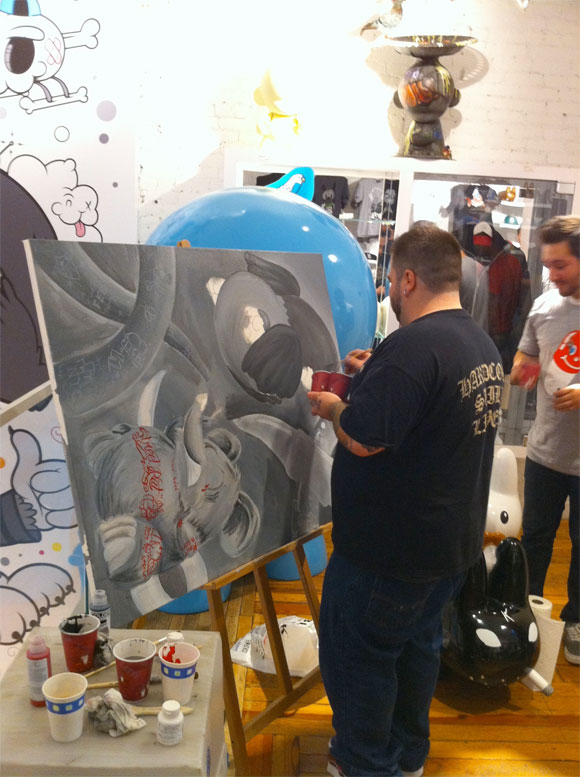 This past Thursday night, Kidrobot New York was the place to be. 2Tone Dunny artist, PON was in the house painting live. It's always cool to see an artist in action and everyone had a blast watching PON in his element.
The finished painting is on view at KRNY and is being raffled off. Take your chance and win this original art work. Between now and Friday, October 15, for every 2tone Dunny you purchase you will receive one raffle ticket. (16 Dunnys = 16 tickets) The drawing will be next Saturday and you don't have to be present to win. The lucky person will be notified via email.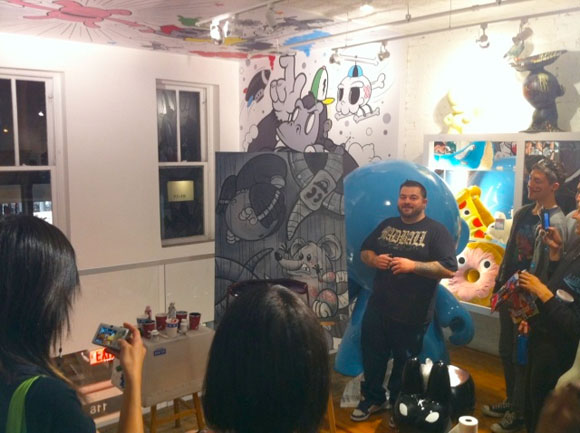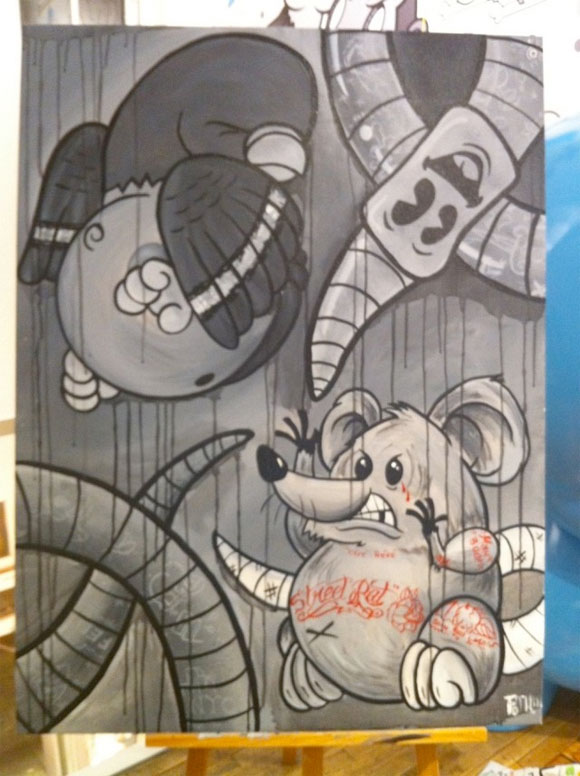 Photo's courtesy of Bergerbot.
The post KRNY – Live Painting by PON appeared first on Kidrobot Blog.