September 27, 2012
KRNY Exclusive Silver King Dunny Release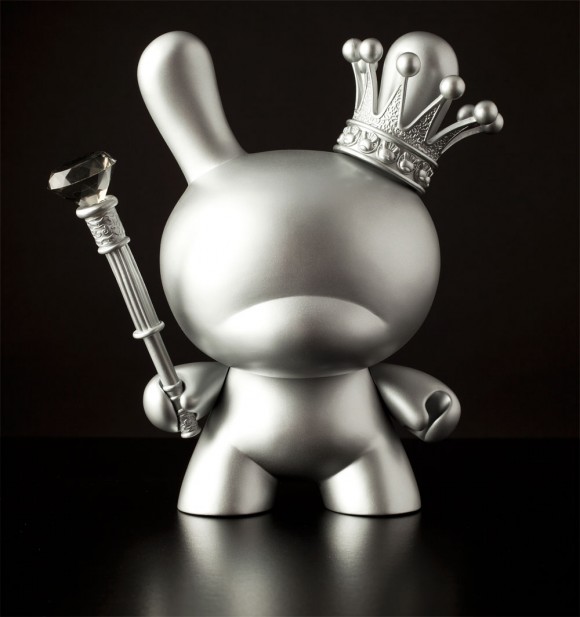 UPDATED: 10/10/2012
As part of the Kidrobot X anniversary celebration, Kidrobot New York will be serving up the super limited Silver King 8-inch Dunny by Tristan Eaton. This KRNY exclusive anniversary release will be very high in demand and extra low in supply, limited to 300 worldwide, only $50 each. In order to level the playing field, KRNY will be busting out a very limited daily allotment for all 10 days and drawing random names for a chance to buy one and only one Silver King. All names entered daily will be in the running all throughout the entire Kidrobot X exhibition. The daily winners will be contacted once and only once via email. Winners will have 24 hours and only 24 hours to respond and confirm your toy. All winners (with ID) must be present at KRNY to purchase the Silver King before Wednesday, October 24.
Let's rephrase that…
• All Silver King Dunnys are sold by raffle
• Yes, you actually have to go to the New York store (118 Prince Street)
• Yes, you actually have to fill out a piece of paper and put it in a box
• You can enter once per day
• All entries will remain in the drawing throughout October 22 or until you win (Enter Wednesday, win Sunday)
• You can only win once
• Winners will be notified one time by email ONLY
• You must be present with photo ID to purchase (Sorry, your friend can't pick it up for you)
• 300 pieces
• $50 each
The post KRNY Exclusive Silver King Dunny Release appeared first on Kidrobot Blog.