November 18, 2009
Kidrobot Online in '09!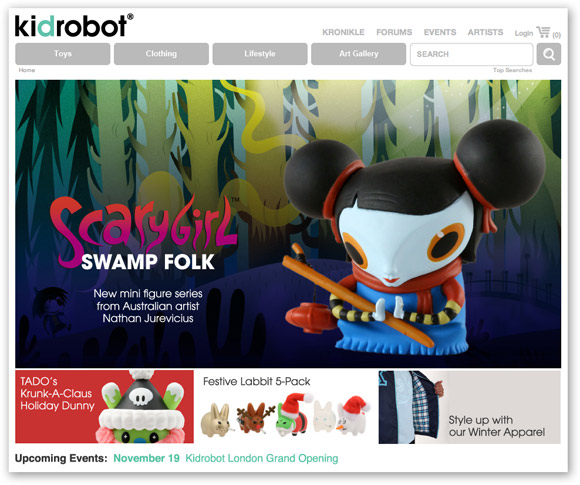 Kidrobot just rolled out a brand spankin' new website complete with a fresh clean design, user-friendly navigation and (oops) a bug or two!
Case it out, make yourself at home and pick up something nice for yourself…oh, and please hang in there while we squash remaining bugs and put the finishing touches on the new digs!
The post Kidrobot Online in '09! appeared first on Kidrobot Blog.